Spring Clean Beauty Guide
How to jump-start your clean, non-toxic routine any time of the year!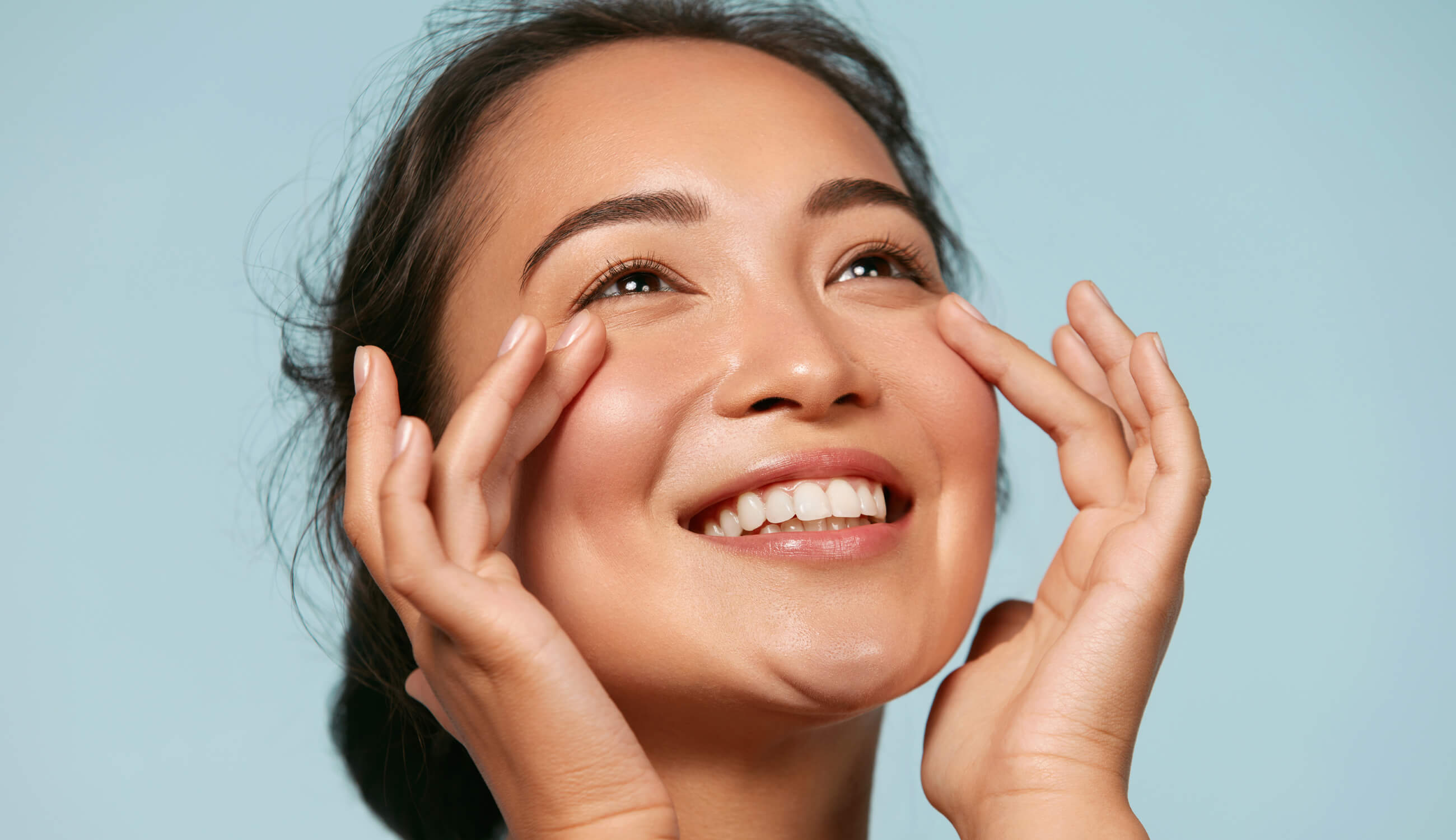 Time to do some spring cleaning… in our beauty bag!
How are you sticking to your 2020 clean beauty goals? In an earlier post we discussed why clean beauty is so important, and what being a clean beauty subscriber truly means. But as Spring rolls around, we felt inspired to revisit our resolution of going as clean as possible this year.
We're diving deep into our beauty arsenal to swap out harsh, expired, or toxic products for clean beauty alternatives. From our personal care feminine items to everyday makeup must-haves, we're making over our beauty stash!
Need some tips to transition out of your toxic trove? It's easy knowing what to do, but not as clear knowing how to do it. Stay tuned for all our advice on how to clean up your beauty routine, and more wonderful ways to live a toxin-free lifestyle.
Start with Toxin-Free Favorites
The first place to find clean beauty is right in our own backyards (so to speak). Rather than run out and buy beauty items to add to our collection, let's first identify how we're caring for our skin on the regular. It's easy to replace some of these outdated items with cleaner options:
A cleanser should be clean, right? Most of us use a targeted product to wash our faces, whether it's a cleansing balm that makes makeup removal a breeze or a cleanser enhanced with charcoal for addressing balance and breakouts.

When searching for a swappable cleanser, look for clean ingredients. It doesn't get any cleaner than organic, and every ingredient in our Tea Tree Willow Clarifying Cleanser is 100% certified.

The next most-used products are probably your moisturizer and SPF; these are things no beauty queen could ever go without! When shopping for clean alternatives, look for nourishing skin protectants like aloe juice, coconut oil, and sunflower oil. These have antimicrobial and anti-inflammatory properties that can naturally fight damage from harsh UV rays, without the help of toxic additives.

After your skin care routine, finish with non-toxic makeup. We've already shared a list of 13 worthwhile clean beauty swaps, but did you know that many mascaras contain harsh, toxic ingredients that can truly damage our eyes and vision?

Swap your dirty version for a cleaner choice, like the best-selling Fruit Pigmented® Ultra Lengthening Mascara. With natural pigments from tea, minerals, and berries (and moisturizers to keep lashes healthy), a swipe of this will leave you with a beautiful blink.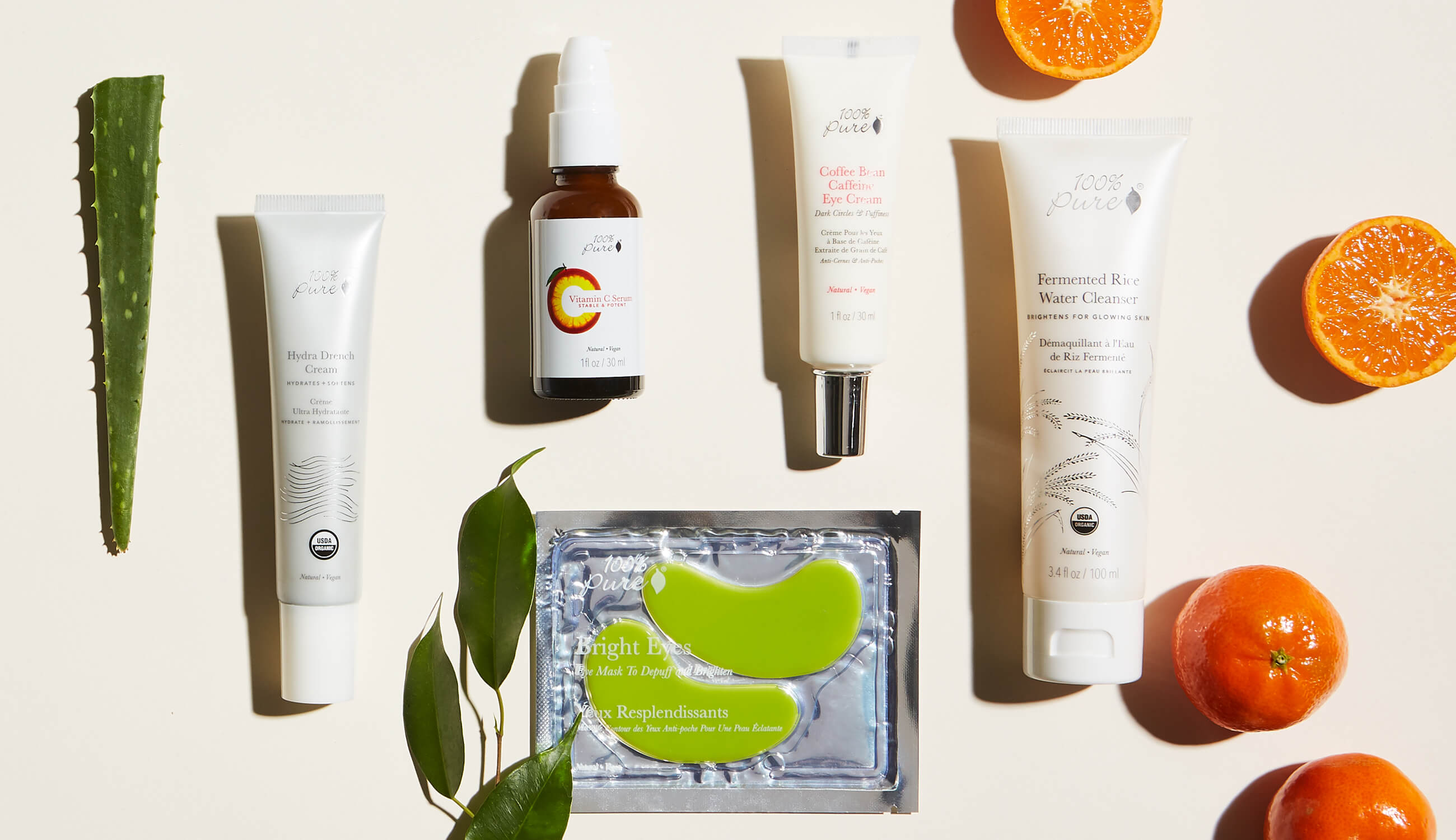 How to Keep an Eye on Ingredients
Just as important as what's in a product is what isn't, and that's especially true for clean beauty products. How do we decode an ingredient list, and what are some ingredients we should be on the red alert for?
When shopping for a true clean beauty product, one easy way to spot an imposter is by finding a long, complicated ingredient list. If you take a glance and can't figure out what more than 2-3 ingredients are, just put it back, sis. Ask yourself, what is this formula hiding that they have to list their ingredients in code?
Clean beauty is about health and transparency, and that's often reflected on the label. The more complicated the formula, the more likely it will be to include some of our ingredient no-no's like PEGs, parabens, and petrochemicals.
Warning bells should also go off when the first ingredient in a product is water. The first ingredient is the majority component of the product, and the more water content the greater need for preservatives. Not only that, but the active ingredients will likely be more watered down and therefore less effective.
If the first ingredient is water, it should be an infused water; for example, the organic white mulberry water that makes up the base of our Fermented Rice Water Toner.
The big three danger-zone ingredients to avoid are parabens, sulfates, and formaldehyde. For the past few years, parabens and sulfates have been mainstream villains of the cosmetics world for their negative side effects. Common consequences of using products with these ingredients include visible skin irritation, eye damage, and disruption of hormone function – linked to reproductive issues and serious illness.
You might already know the word formaldehyde, and its most common use is awfully grim. Formaldehyde is used as a tissue preservative… for corpses. When exposed to this ingredient you can experience major skin irritation, burning, and respiratory difficulties. This incredibly toxic ingredient is also a known carcinogen, meaning it has been medically proven to cause cancer.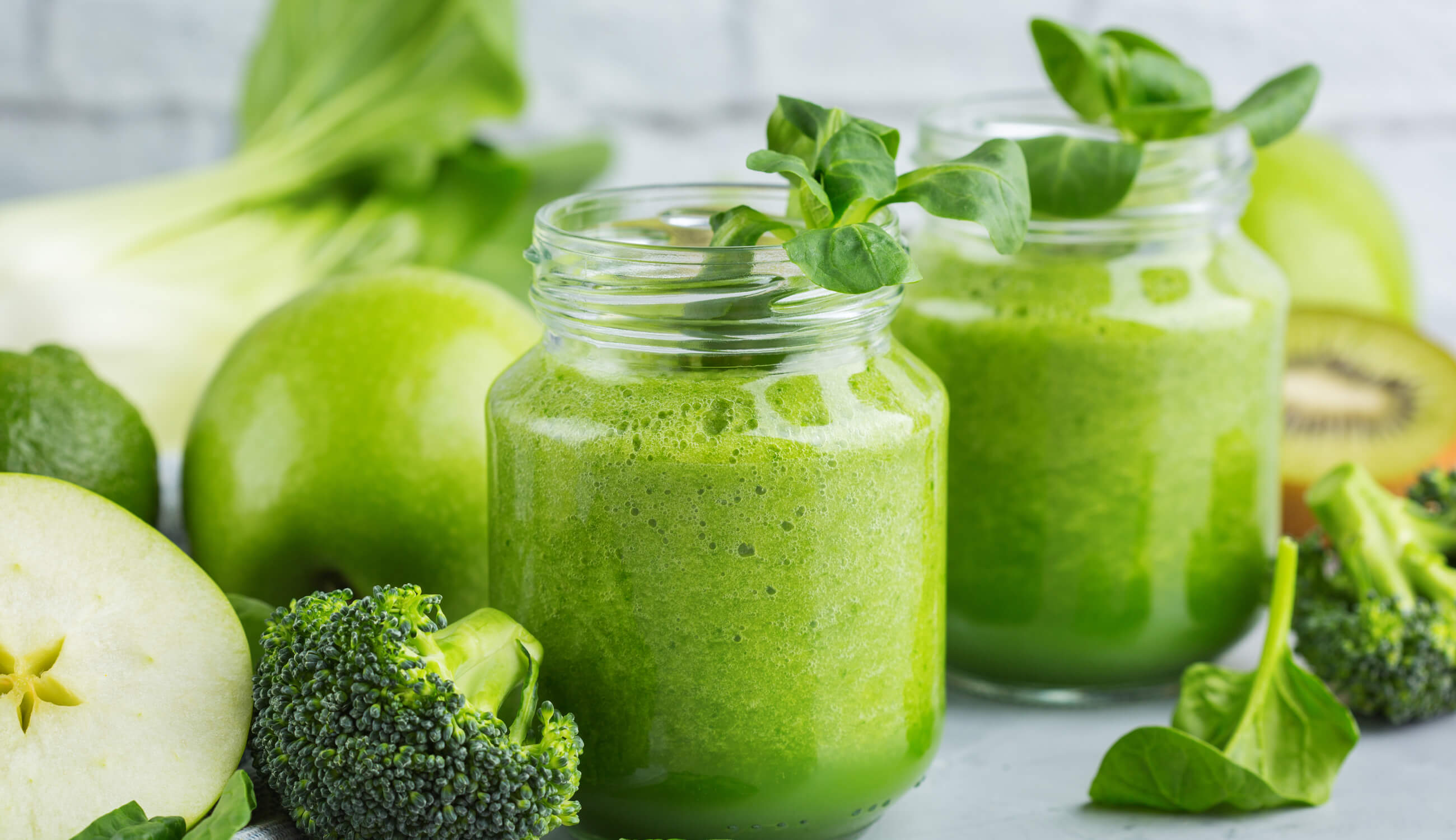 Spring Guide to Clean Living
If we're honest, we aspire to maintain a totally clean lifestyle – but we often overlook those dirty little habits we practice on a day to day basis. From the household products we buy to the fashion we wear, and even what we eat – all of it could use a little sprucing up.
Let's start with food; it can be difficult to stay in line when it comes to a healthy diet. This is especially true if we're relying on outside pressure or waning motivations (like an upcoming vacation) to inspire us to eat healthy.
Here are some small diet changes you can make that end up making a pretty big impact:
Replace dessert with a no-sugar-added smoothie earlier in the day. You see we said replace, not eliminate – super restrictive diets can backfire if you're just starting out in clean eating. Rather than eliminate our evening sweet cravings, we're simply getting our fix earlier in the day with clean, detoxifying alternatives.

For a healthy snack, try whipping up a small turmeric smoothie made with oat or soy milk and tropical fruits, like fresh banana and frozen mango. Your skin will appreciate the turmeric and plant-based milk, instead of breakout-causing dairy products like ice cream and candy bars.

Add a fresh fruit or vegetable to your breakfast. Admittedly, breakfast can sometimes get overlooked; on weekends we're inspired to indulge in a beautiful brunch spread, but during the week, sometimes coffee is the only breakfast we have.

Since vegetables can be our most sought-after category in terms of a well-balanced diet, adding in a single serving of vegetables per day can make a world of difference. Try a slice of whole grain toast with ½ an avocado, spinach chiffonade, a sprinkle of sea salt, and a drizzle of olive oil. Or opt for a fresh juice with carrots or ginger in place of your morning coffee.

Get creative with your water intake. Offer us a cup of coffee or a glass of something sparkly and you'll hear a resounding yes, please. Offer us a glass of water? We can barely get through a third of it before putting it down.

Admittedly, we get more excited about drinking water when it's just a little fancy – toss in a couple chunks of watermelon, a few wedges of lime, and a healthy handful of mint and you have a refreshing and flavorful spa water to make you feel like your 8 glasses is a pleasure – not a chore.

Feminine care is one of those topics that we really don't talk about often enough, but is also one of the most important ways to take conscious care of our bodies.
When it comes to the materials we use and the chemicals that might be lingering in our feminine care products, it's important we don't expose our bodies to anything harmful. Start by switching your pads or tampons to a dye and chlorine-free version. We love the clean, organic options from Lola, Rael, and Honey Pot.
What we've learned is that clean beauty isn't just what we wear or what we eat; it's everything we do that can (and will) impact our health. Even if it's just a single swap this week or even this month, all it takes to be healthier and live cleaner is one small step at a time.
We carefully hand-select products based on strict purity standards, and only recommend products we feel meet this criteria. 100% PURE™ may earn a small commission for products purchased through affiliate links.
The information in this article is for educational use, and not intended to substitute professional medical advice, diagnosis, or treatment and should not be used as such.