Skin Care Showdown: Bakuchiol Vs. Retinol
Which anti-aging ingredient is right for you?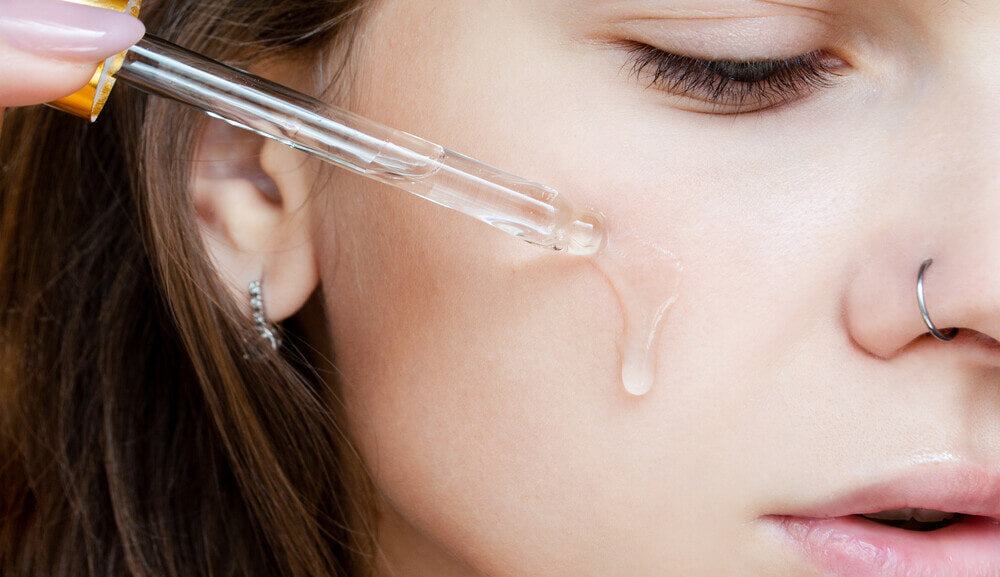 We love the benefits of reviving retinol – but are we using the best of the best in anti-aging skin care? Enter bakuchiol: a trendy ingredient that's been central to the recent beauty scene.
We're putting these two through a little friendly competition, to determine if bakuchiol or retinol is better at addressing signs of aging. Let's review what they are, how they work, and what benefits they provide for our skin. Let's get ready to (retinol) rumble!
All About Bakuchiol
So, what is bakuchiol? This ingredient (pronounced bah-koo-chee-all) may have an intimidating name, but bakuchiol is just a plant-based alternative to the wildly popular skin care ingredient, retinol.
So what is bakuchiol made from? It's an oil harvested from the native Indian plant babchi, and provides many of the same benefits as retinol. While we use vegan forms of retinol at 100% PURE™, many retinol products aren't vegan –making bakuchiol a worthy vegan alternative.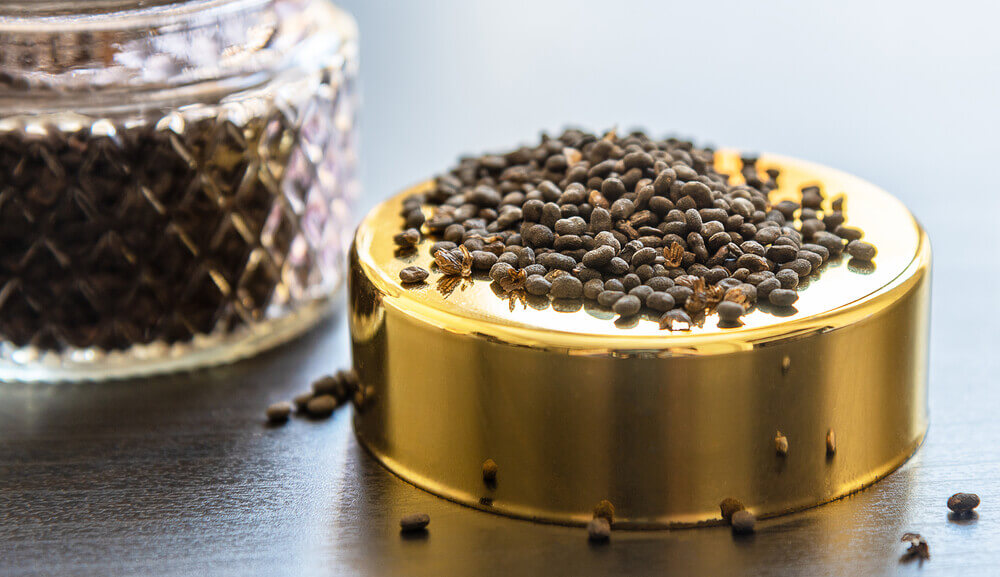 Bakuchiol promotes collagen, one of the most vital components of smooth, youthful looking skin. Bakuchiol triggers skin cell repair for a rejuvenated result – think fewer fine lines and wrinkles, and a smoother, more even skin tone.
Bakuchiol works well for the skin because although it's considered an active ingredient, it doesn't present the sun exposure risk that retinol does. Rather than leaving skin more sensitive to the sun, studies suggest that bakuchiol provides a level of sun protection not found in retinol. Furthermore, regular use doesn't cause the dryness or skin irritation that we sometimes see with retinol.
Quick Bakuchiol Stats:
Vegan

Good for all skin types

Gentler alternative to retinol

Encourages collagen production for fewer fine lines

Boosts skin cell turnover rate for a more even, brighter complexion
So what are the downsides of bakuchiol? Because it's a fairly new ingredient on the skin care scene, there's not enough conclusive research about how well it compares to retinol, or the potential risks of bakuchiol vs. retinol. Available testing suggests bakuchiol may be a gentler experience compared to retinol, especially for those with sensitive skin or for pregnant or breastfeeding women.
Meet our NEW Bakuchiol Cleanser and Moisturizer! 
We created this gentle, but powerful duo to provide a safe and natural alternative to retinol. Our rejuvenating Bakuchiol Cleanser washes away impurities to stimulate cellular turnover for a smoother complexion while our antioxidant rich Bakuchiol Moisturizer provides intense hydration to boost collagen production and lessen the appearance of lines and wrinkles.
This duo is ideal for you if your skin is too sensitive to retinol. Ingredients like Lactic Acid, Kojic Acid and CoQ10 powerfully combine to give you smooth, soft and supple skin!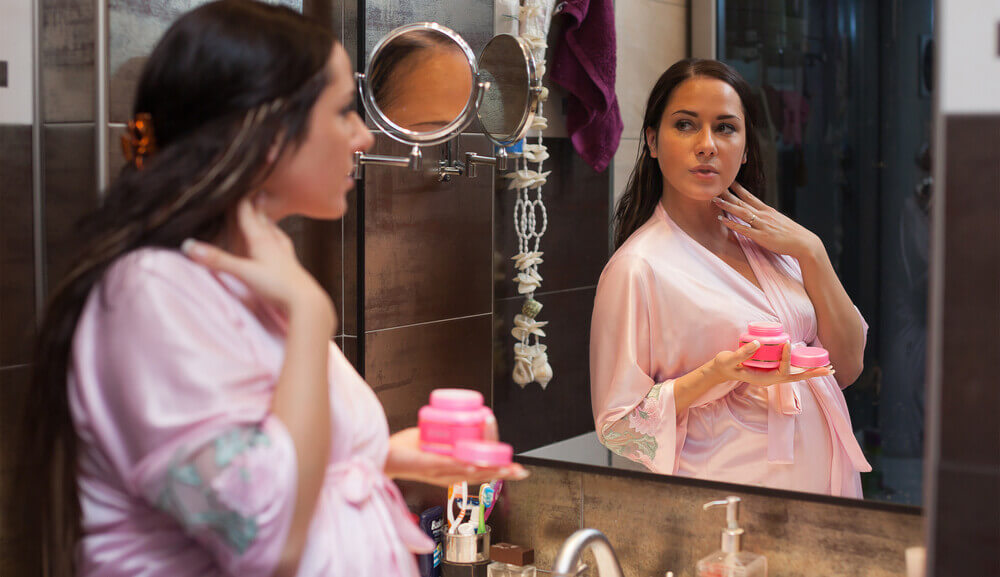 Retinol Refresher
Retinol, or retinoids, are a derivative of vitamin A that address aging, complexion concerns, and smoother skin. It helps to clear clogged pores, improve skin clarity, and promote a more youthful texture by triggering the skin to produce collagen. This helps to naturally diminish fine lines and wrinkles, while achieving a more even complexion.
Before bakuchiol became popular, there was only retinol. It supports heightened collagen production, and is an effective way to promote more youthful looking skin – with results that only get better with continued use. Retinoids address large pores, fine lines, age spots and blemishes, but that's not without downsides.
Retinoids are potent and powerful. We're able to source even stronger options with a prescription, for a topical or oral approach. Because of their strength, they can be incompatible with sensitive skin types. Though retinoids are often delivered via skin creams and serums, lower quality formulas can cause dryness, irritation, or result in increased skin sun sensitivity with improper use.
Retinol Stats:
Offered in various strengths and potencies

Anti-aging for smoother skin with fewer lines

Brightens the skin and evens complexion tone

Potent, showing strong results with continued use

Boosts skin cell turnover rate for youthful looking skin

Has a long track record of efficacy in clinical and public use
While it's accurate to say that we love retinoids, we know they aren't for everyone. Firstly, some retinoids (never ours) are sourced from animal products – meaning they aren't always vegan friendly.
Retinol can also increase sun sensitivity, which means adhering to a strict SPF routine while using retinol is non-negotiable. Speaking of sensitivity, because of how strong and powerful retinol is, it can be inflammatory for sensitive skin types.
Bakuchiol Vs. Retinol
To get the full picture (and help you decide which ingredient to use), let's review the differences between bakuchiol vs. retinol.
One major difference is that while bakuchiol is always vegan and plant-based, the same can't be said for all retinoids. Some retinol products are harvested from produce, such as squash, carrots, and cantaloupe. Unfortunately, other retinoids can be made from animal byproducts, which means that bakuchiol may be more appealing to vegans and vegetarians.
The reason we can even compare these two is because the function of bakuchiol to retinol is quite similar. They're both great ingredients for addressing signs of aging in the skin – this includes enlarged pores, fine lines, age spots and blemishes, and of course, wrinkles. Tried, tested, and true, retinol has always been a top tier product to maintain or achieve a glowing, ageless complexion.
We also want to look at potency, effectiveness, and skin sensitivity. We touched on this earlier, but bakuchiol is great for all skin types, including sensitive skin, though it's definitely less powerful than retinol. Retinol has more research in its corner, which proves both its effectiveness and associated risks.
In terms of benefits, these two compare pretty well – however, retinol edges bakuchiol out if we're purely going off of performance. Yet the argument can be made that since bakuchiol can be used by a wider range of skin types, it's the better option overall.
The Verdict
We now know that bakuchiol is essentially a plant-based alternative to animal-derived retinol. It's also gentler, meaning it applies to a wider variety of skin types – but overall, it's likely less effective.
Let's determine which options are best for each skin type and concern.
Sensitive Skin – Acneic Skin – Reactive Skin
If your skin falls into the category of sensitive or reactive, it's better to be safe and start off with the gentler option. Not only does this provide anti-aging benefits in an inclusive way for sensitive skin types, but bakuchiol will help address the enlarged pores that can sometimes contribute to acne and breakouts.
Vegans
Bakuchiol makes for the better vegan option because it's always plant-based. Though there are plant-based retinol options, bakuchiol is a fully natural plant-based option that anyone can use.
Post-Acneic Skin
The feeling of finally getting to the bottom of our blemishes and breakouts is priceless, but this discovery often results in a skin care product revamp. If removing acne scars is a huge goal, a retinol option will be more effective. Because retinol helps to diminish pores, regular use can also help with continuous acne control.
First Time Testers
For those of us that are open to either product, why not start with the gentler option and work up to retinol? When we aren't sure how our skin may react with the product, by starting with bakuchiol we're able to test out how impactful these products can be for our skin type. After some months of consistency, swapping out bakuchiol for a potent retinol treatment can help revive the skin, and effectively target remaining signs of premature aging or hyperpigmentation.
Seasonal Skin Care
Much like our need for toastier complexion products in the summer, our summer skin care should adjust to suit our summer lifestyle. With that in mind, as retinol does result in sun sensitivity when used during the day, it may be better used in fall/winter seasons when we're spending less time outdoors and exposed to UV rays – that is, unless you can keep up with a strict sunscreen routine!
We carefully hand-select products based on strict purity standards, and only recommend products we feel meet this criteria. 100% PURE™ may earn a small commission for products purchased through affiliate links.
The information in this article is for educational use, and not intended to substitute professional medical advice, diagnosis, or treatment and should not be used as such.