If You Have Oily Skin, These Toners Are Perfect For You
Keep That T-Zone in Check!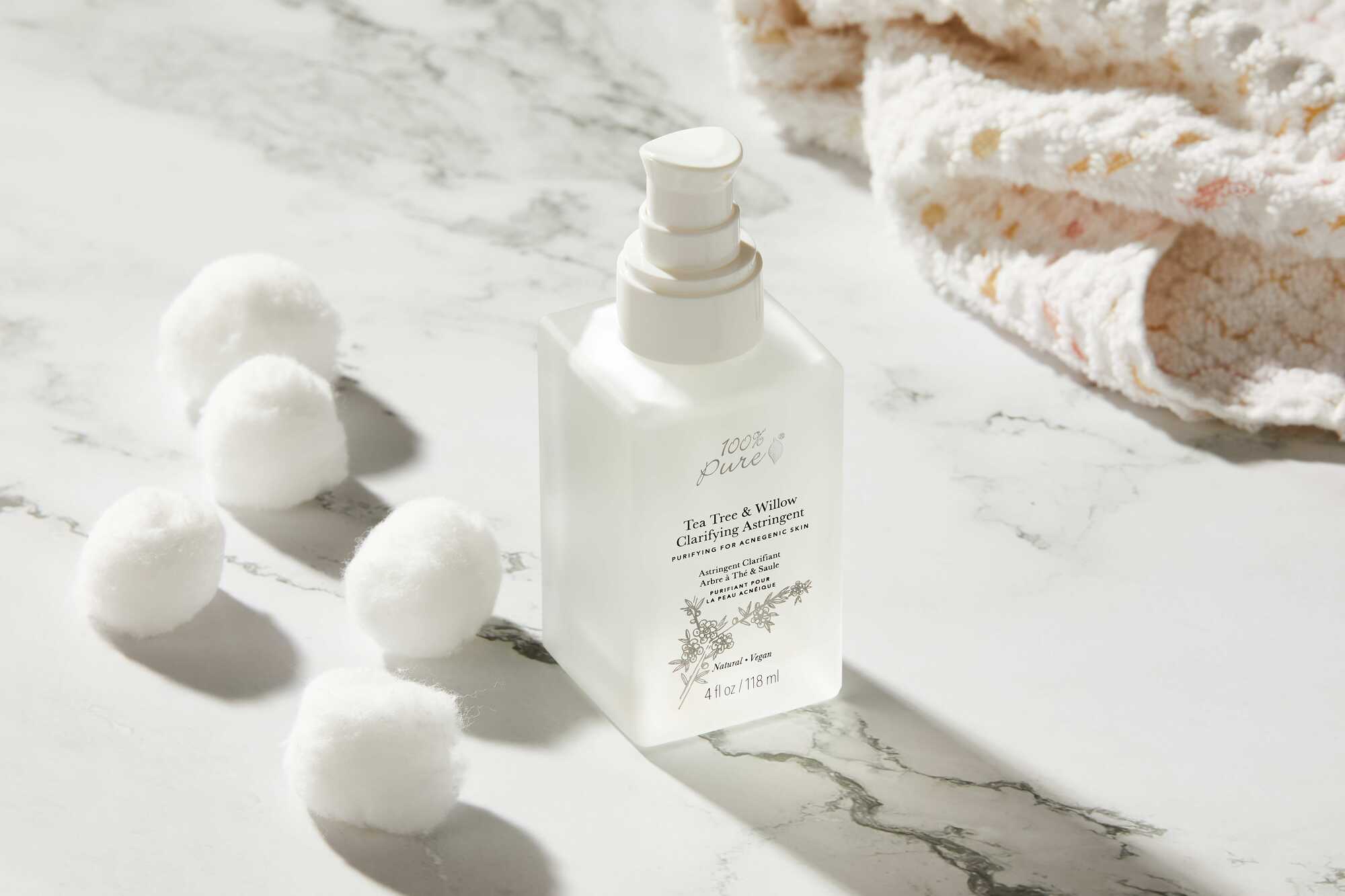 And yet, there are even some self-proclaimed skincare junkies that skip the toner step, missing out on a wealth of benefits. And one of our favorite things about toner is how it can help oily skin types.
Toners work by gently renewing & purifying the skin while restoring pH, without stripping it of its natural moisture. In other words, toners won't irritate sensitive skin or cause dryness or patchiness.
Whether your skin is oily, dry, or combination, there's a toner out there for you. But if you're an oily skin type, toners especially make a difference by minimizing sebum levels, reducing shine, and shrinking the appearance pores.
But like with anything in skincare, it's all about finding the right toner to suit your needs–that's where we're here to help!
Today, we're sharing the best toners for oily skin, as well as the specifics on how it can help manage oil levels and prevent breakouts.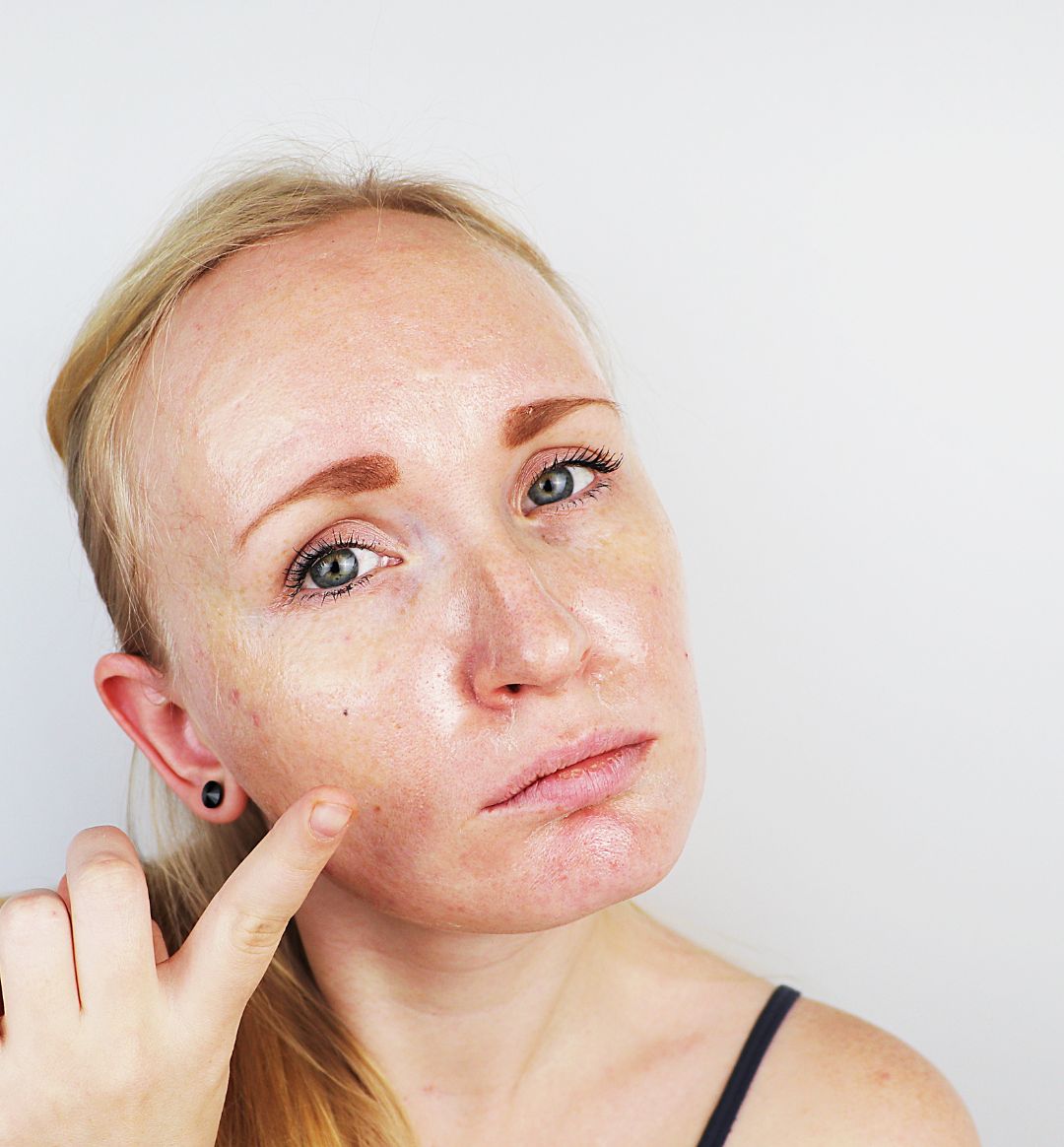 Oily Skin, Defined
Before we talk about the best toners for oily skin, it helps to determine whether you're an oily skin type.
In order to keep us moisturized, we all require a certain amount of natural oil in our skin, regardless of our skin type.
Generally speaking, your skin type is determined by the amount of oil your skin produces; based on your skin's oil levels, you can determine your skin type as dry, combination, normal, or oily.
While we go more into depth on skin types in this blog post, an oily skin type is exactly what you'd expect. Excess oil on the face can cause the skin to appear shiny or greasy, and the pores may become clogged or enlarged as sebum builds up.
You may have an oily skin type if:
Your skin is shiny and sometimes appears greasy in the evening
There tends to be more blackheads, pimples, or whiteheads in the oilier areas of your face
Makeup tends to "slide around" on the skin, and may smudge or smear as the day goes
When in doubt, make sure to pay attention to your T-Zone. This is the region of the face that covers the forehead and nose, forming a T-shape. The T-zone naturally tends to have more active oil glands, which could spell out excess sebum in the skin.
If your T-Zone is oily but the rest of your face looks normal or dry, then you may have combination-type skin. It's important to note, however, that skin types can change over time, and your skin can have multiple "types." Take note of the way your skin changes due to hormones, climate and stress levels.
Newsletter Subscribe
for more blog updates and exclusive discounts
How Do Toners Help Our Skin?
Toners work by restoring pH and removing excess oils and impurities that cleansers miss. When you incorporate one of the best toners for oily skin, this can help shrink the appearance of enlarged pores and keep oil levels in check.
Make sure to choose a toner formula that's been created with ingredients that focus on managing oil levels, but try to avoid toners containing alcohol; these are extra stripping to the skin!
Conversely, avoid toners that have been formulated with ingredients like coconut and mineral oil, as these are highly emollient and may worsen oily skin.
Instead, opt for gently clarifying, skin-balancing ingredients like willow bark, green tea, and aloe vera.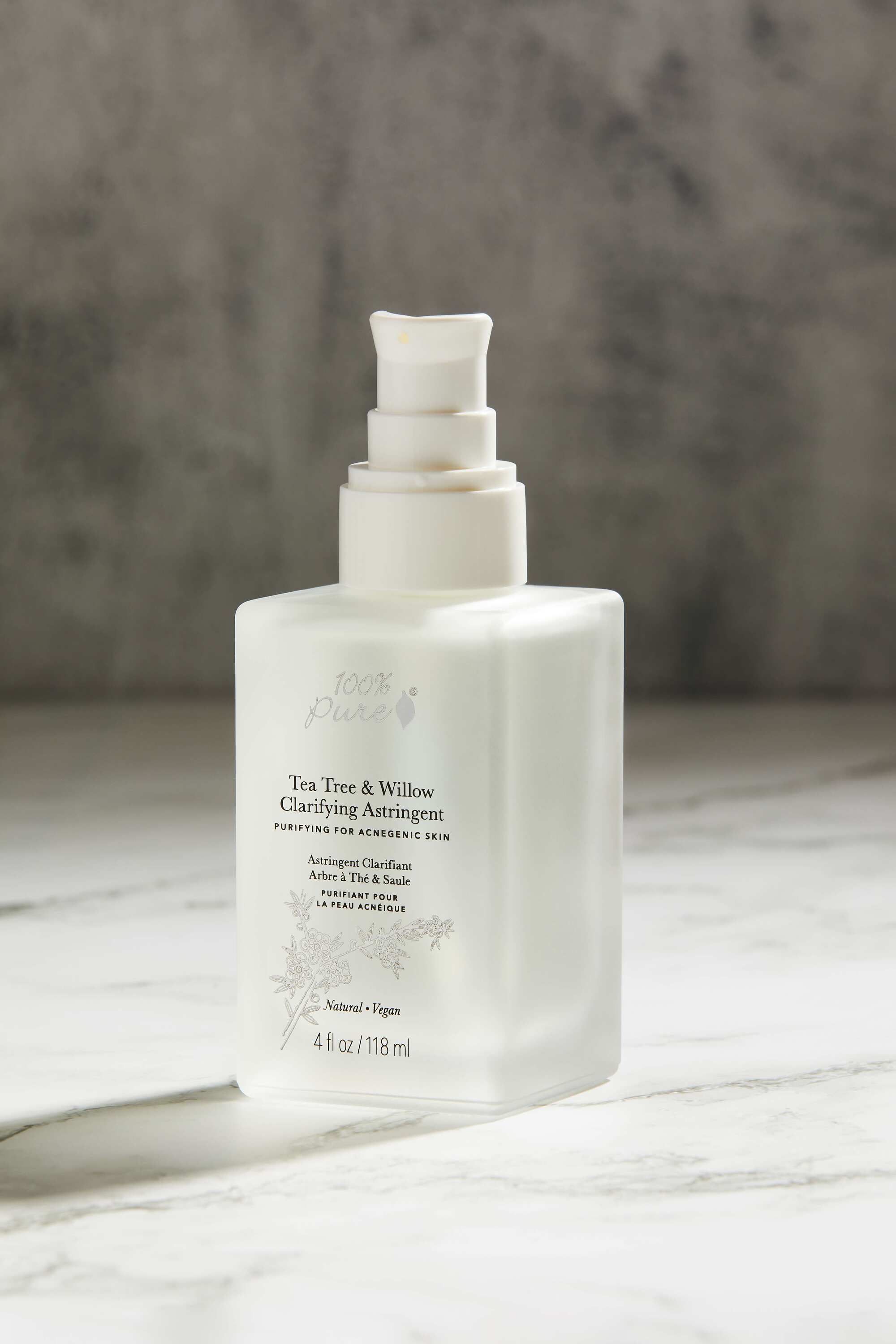 Best Toners for Oily Skin
100% PURE Tea Tree & Willow Clarifying Astringent
Known as one of our best face toners for oily skin, this astringent is made with an infusion of tea tree and witch hazel, which work to ease oil production in the skin to establish more balanced, toned skin. Soothing botanicals like neem, rosemary, and willow combat acne-causing bacteria and oil levels.
Herbivore Botanicals Jasmine Green Tea Balancing Toner
This balancing toner from Herbivore Botanicals uses witch hazel to clarify and aloe vera to hydrate, white willow bark and ginger root help calm and restore the skin.
Herbivore's botanical-infused oil balancing facial toner features the rejuvenating powers of antioxidant-packed green tea, and is made with organic jasmine water to refresh the skin and manage oiliness.
True Botanicals Clear Nutrient Toner
True to its brand name, this toner is infused with powerful, pure botanicals that help fight acne-causing bacteria and neutralizing oiliness in skin. With toning ingredients like sandalwood water and green tea, we especially love this toner for fading scarring and hyperpigmentation.
Marie Veronique Balancing HypoTonic
This Balancing HypoTonic from Marie Veronique preps the top skin layers for optimum intake of your most powerful serums. Alpha-hydroxy acids (AHAs) re-establish pH levels in the skin, while prebiotics and probiotics rebalance the skin's microbiome. While mists or toners can often leave the skin feeling stripped, this formula hydrates it by saturating the liquid content of skin cells with the lipids that surround them.
We carefully hand-select products based on strict purity standards, and only recommend products we feel meet this criteria. 100% PURE™ may earn a small commission for products purchased through affiliate links.
The information in this article is for educational use, and not intended to substitute professional medical advice, diagnosis, or treatment and should not be used as such.