How to Choose a Face Toner
We've made finding a toner easy as 1-2-3 with this natural skin care guide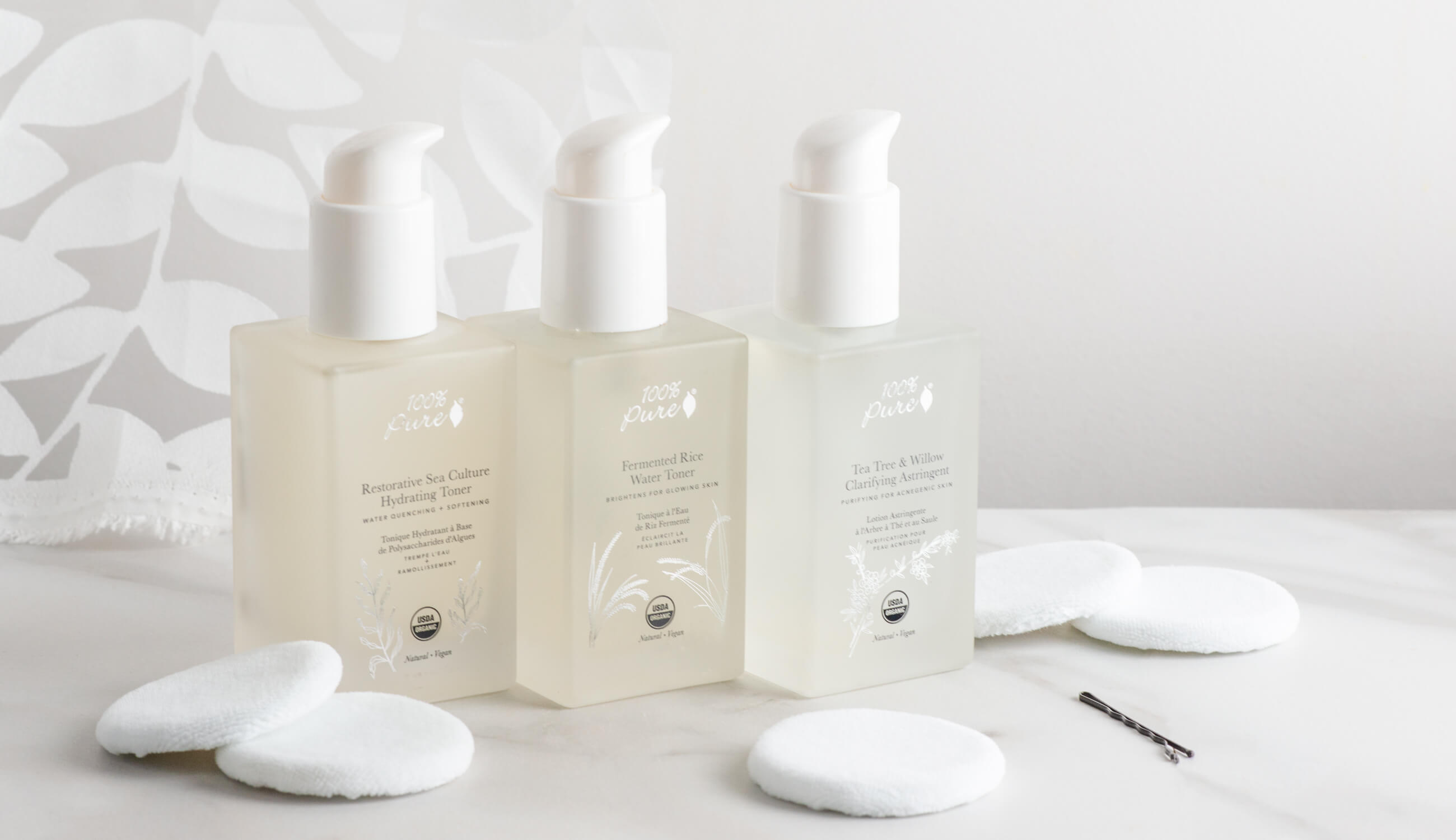 So you've been skipping the face toner in your natural skin care routine? Excuse us while we pick our jaws up off the floor. If you aren't using a face toner, you're only getting half the cleansing and hydrating power from your skin care routine. There are plenty of reasons to invest in a face toner (or astringent), and we're about to fill you in!
If you're on-board with adding a toner into your natural skin care routine — or are looking for a better one — check out the guide below. We've broken down the top uses for face toners, and have assigned a fitting toner to each skin type. Dry skin? Combo skin? Acne-prone skin? There's a toner for that!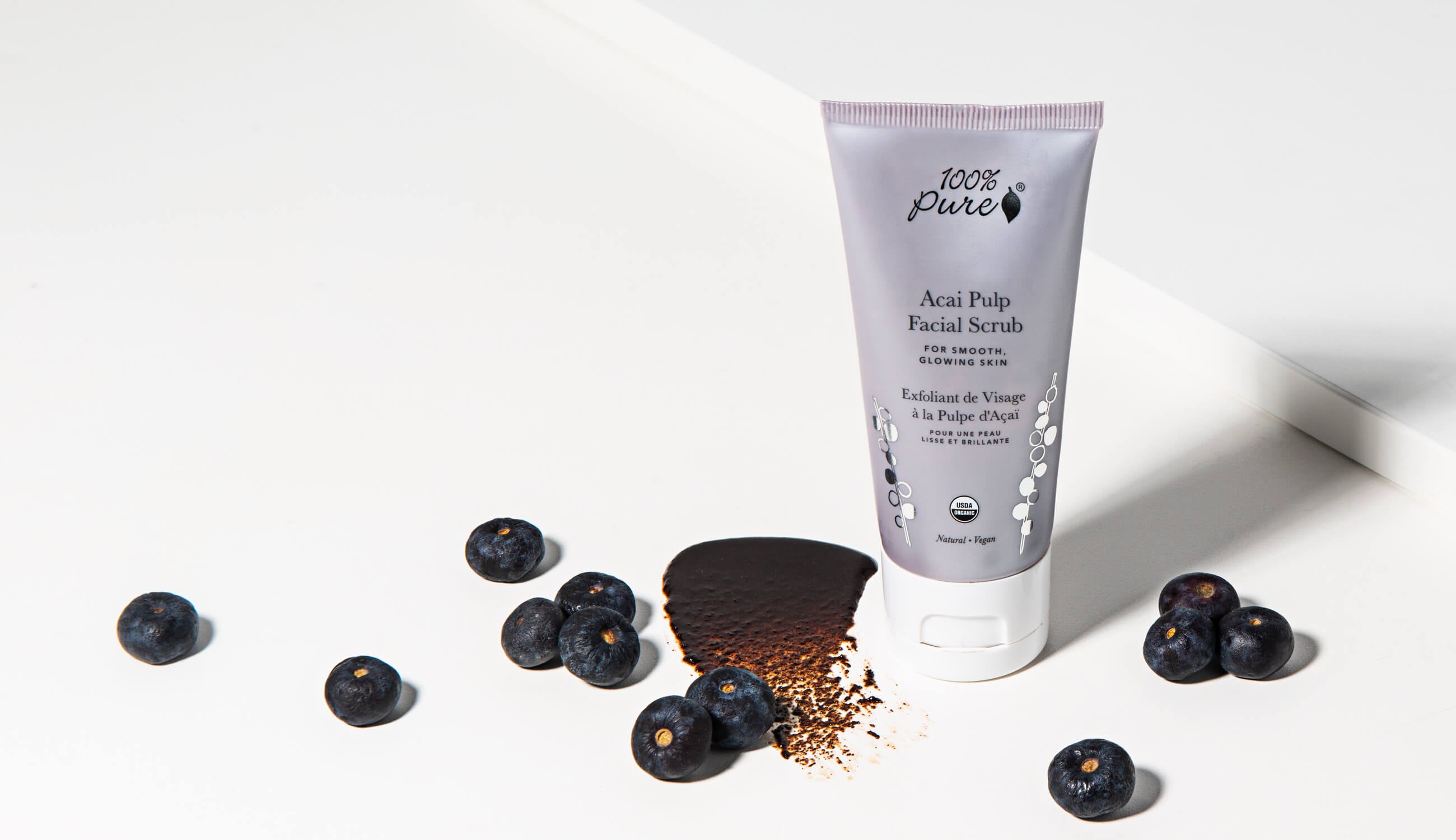 Remind Me, What Does Face Toner Do?
Toners, much like serums, don't often get the praise they deserve. It's not just acne-prone skin types who need this natural skin care gem. Toners won't only reduce your chance of a breakout; they can also balance skin's pH levels, rehydrate, and, well, tone your skin for healthier texture and increased nutrient absorption.
Astringents, a close relative of toners, are designed to tighten and minimize large pores while regulating oil production – both symptoms are trademarks of oily and acne-prone skin.
Toning is an absolute necessity after exfoliating or cleansing, especially if you have acne-prone skin. Facial cleansers can wipe away dirt, oil, and impurities at the surface, but can miss the deeper parts of your pores if you aren't double cleansing. Depending on how well you rinse, there may also be residue left from your cleanser sitting on the skin's surface. This residue can be easily wiped away with a natural toner, leaving skin primed for serum and moisturizer.
Facial scrubs are heavyweights when it comes to lifting dead skin and deep-set impurities from your pores. But after you're done with your exfoliating session, you're left with dead skin cells and even exfoliant particles that haven't been fully rinsed away. With their botanical-water-based formulas, organic face toners are designed to easily rinse dead skin cells and exfoliants from your skin. If you don't tone after exfoliating, you're begging for prime breakout skin conditions!
PRO TIP: Face toners are great at removing dirt from deep within pores, and the same goes for hair follicles that have been freshly plucked. If you've just plucked or gotten waxed on your face, swipe a hydrating and soothing toner across the hair removal site. This will rinse away any bacteria or debris within the pore, greatly reducing the risk of angry ingrown hairs.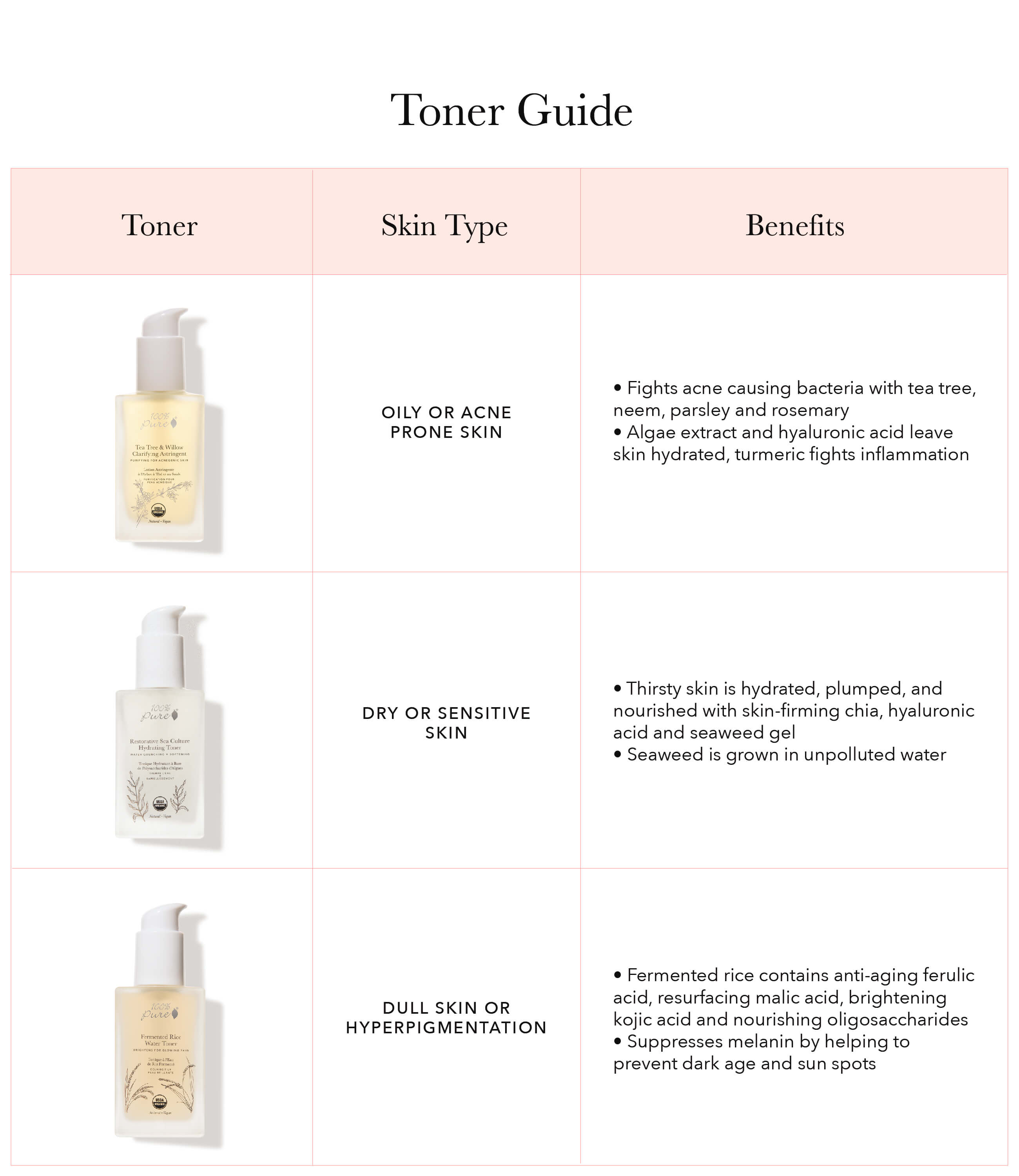 Choosing a Face Toner for Your Skin Type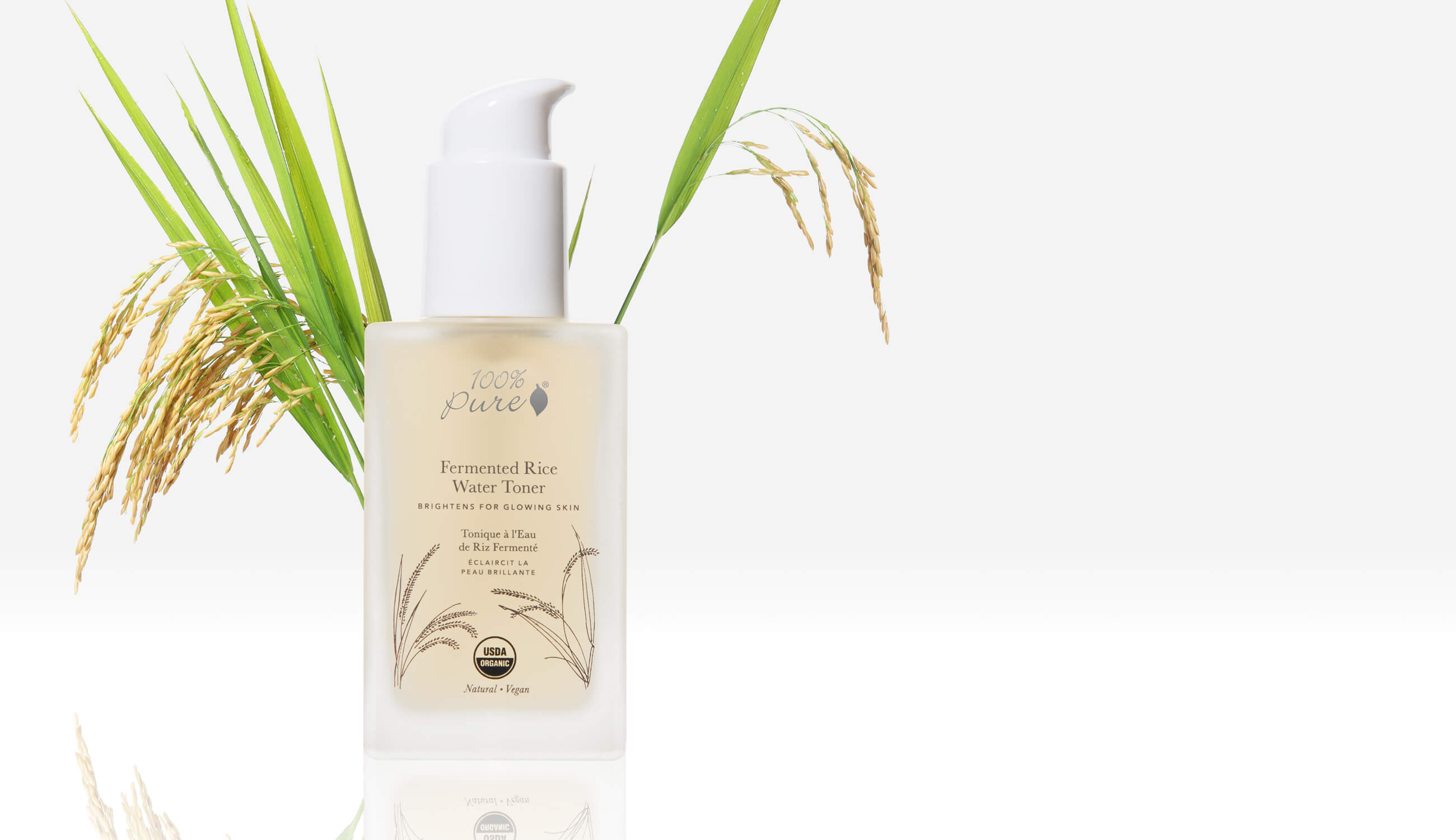 SKIN TYPES: Dull, aging, normal
Key Ingredients: Sake, White Mulberry, Niacinamide
This is a prime example of how a quality toner can perform like a more advanced skin care treatment. Able to brighten, soften, and re-hydrate, this toner formula ticks all the boxes for getting glowing skin.
The base of naturally skin-lightening white mulberry water rinses away daily impurities, while injecting tone-balancing nutrients into dull or hyperpigmented skin. With a light and refreshing liquid body, this toner replicates its namesake ingredient: fermented rice water, aka sake. Sake is another melanin-regulating ingredient, meaning it can calm hyperpigmentation and naturally lighten dark spots.
Niacinamide also makes an appearance in this toner to lessen fine lines, increase suppleness and elasticity, and even your complexion.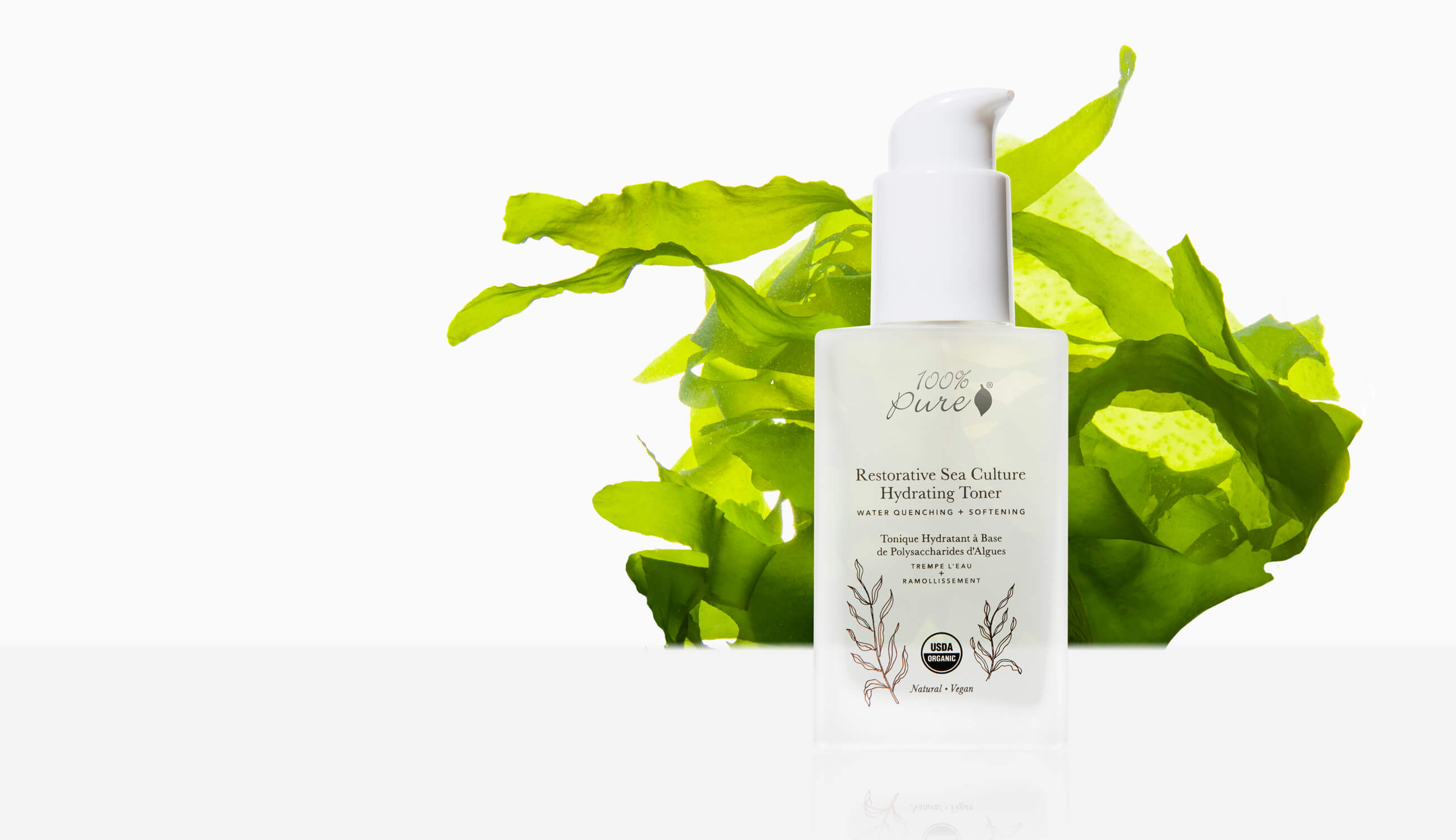 Restorative Sea Culture Hydrating Toner
SKIN TYPES: Dry, sensitive, aging, combo
Key Ingredients: Sea Kelp, Hyaluronic Acid, Chia Water
If you're looking for a mega boost of hydration from your toner, you've found the motherlode! This face toner is made in a base of fatty acid-rich chia seed water. Chia seeds soaked in water create a skin-plumping water-gel texture, making this toner amazing for dry or aging skin types looking for more supple, baby soft skin.
Algae and sea kelp contain vitamins, phytonutrients, and trace minerals that will soak into skin to protect and strengthen. Soothing and antibacterial witch hazel calms redness and inflammation after an intense exfoliating session. Hyaluronic acid, glycerin, chia water, and gelatinous algae are all intensely water drenching ingredients for instantly boosting skin's hydration levels.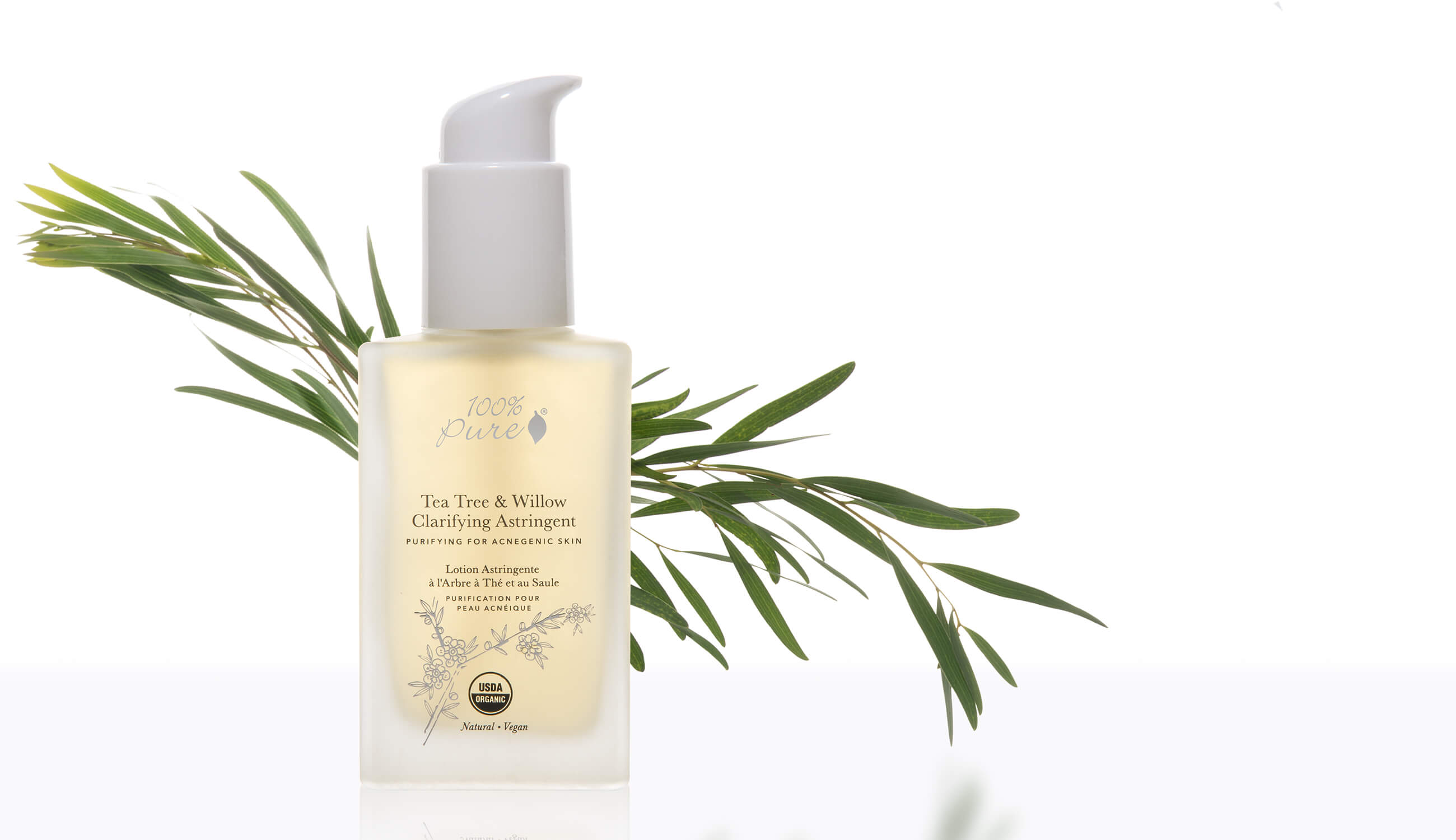 Tea Tree & Willow Clarifying Astringent
SKIN TYPES: Oily, acne-prone
Key Ingredients: Tea Tree, Willow, Witch Hazel
Astringents take toning to the next level, for skin types in serious need of regulating. This botanical astringent is built to kill bacteria, soothe inflamed skin, lessen the appearance of pores, regulate excess oil, and calm redness. Now that's a mighty impressive list for a face toner!
This astringent toner doesn't need to strip or dry out skin to prove that it's working. Instead, it leaves skin feeling purified from antibacterial herbs, and hydrated thanks to tea tree water, glycerin, and algae.
Witch hazel is famed for its anti-inflammatory abilities, making it a shoe-in for this natural acne toner. Tea tree is an antiseptic and antibacterial herb, able to unclog sebaceous (oil) glands, purify pores, and dry out pimples. Last but not least, willow bark can lightly exfoliate acne-causing dead skin buildup, regulate oil, and calm redness and inflammation associated with pimples.
If you sense a breakout lurking right around the corner, don't skip this toner!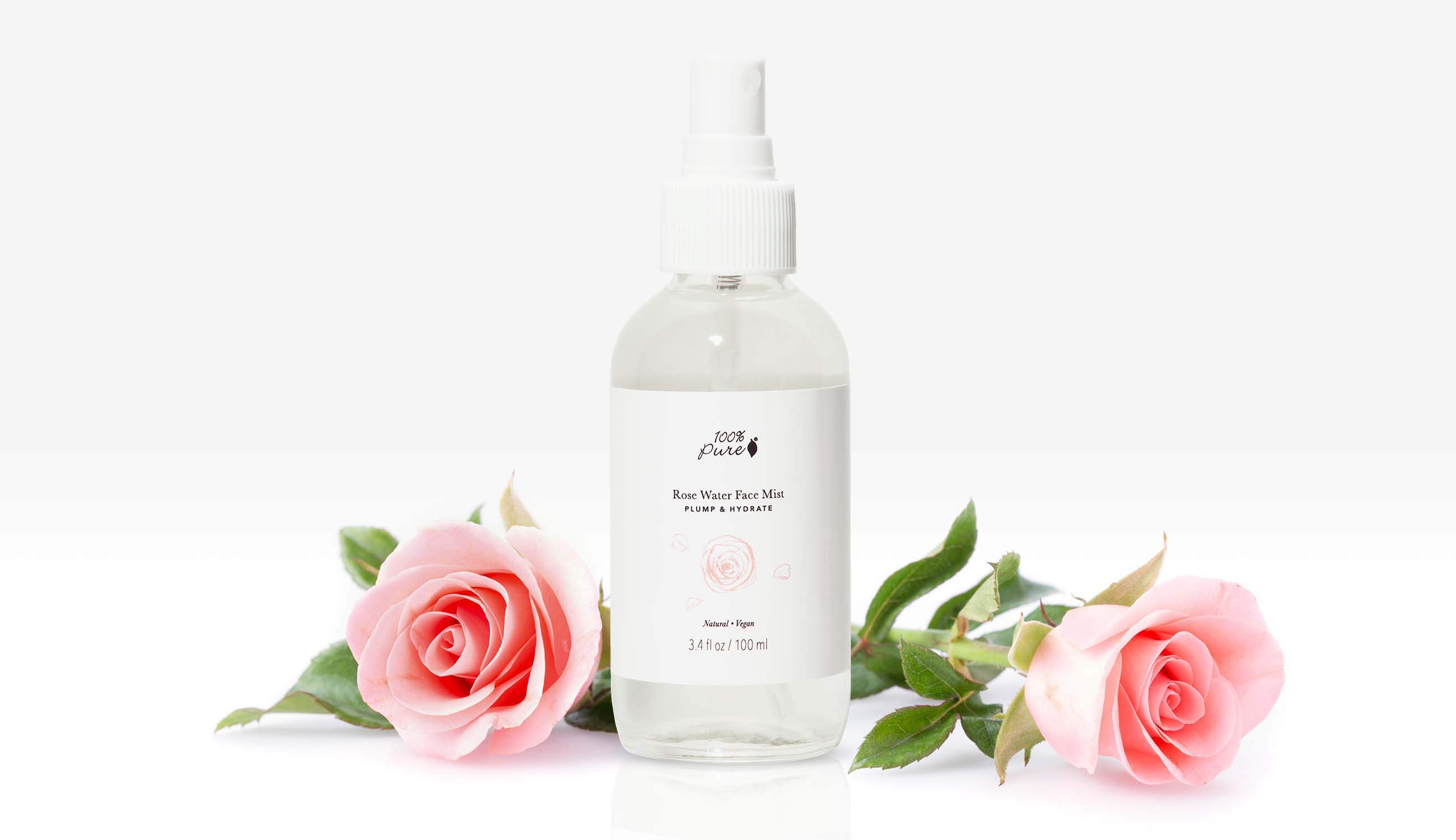 SKIN TYPES: Normal, dry, sensitive
Key Ingredients: Rose Hydrosol, Sodium Hyaluronate, White Tea
This ultra hydrating face toner launched in 2021 and has skyrocketed to our best-sellers list. Named runner-up for Best Toner in the Dirty Thinkers' Choice Awards, this toner comes in an easy-to-use mist format and can be used anytime in your routine.
Key ingredients include soothing florals like rose, calendula, and chamomile to calm sensitive skin. White tea brings the toning power for pores, while hyaluronic acid improves skin suppleness with instant hydration. This is the perfect toner for those who want a boost of hydration, without any heaviness.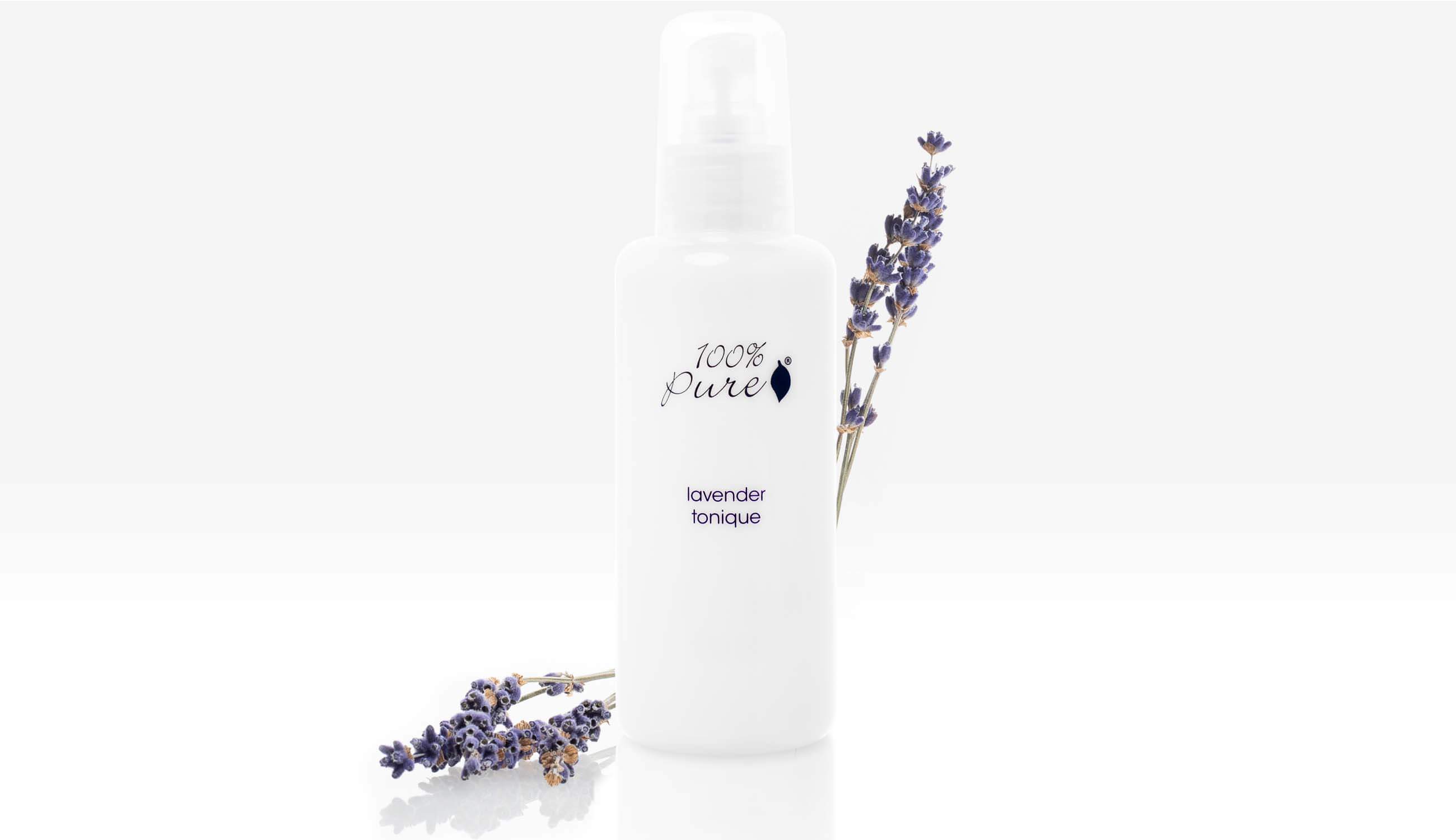 Lavender Tonique
SKIN TYPES: All Skin Types, Great for Combination and Mature Skin
Key Ingredients: Lavender, MSM, Aloe, Glycerin
A queen for balancing skin and minimizing pores, this floral tonique is great for all skin types. The simple formula shines with calming aloe as a soothing, softening base. Mixed with the lavender extract to treat oil imbalances, active blemishes, and irritation, the antimicrobial purple buds diminish acne and promote healing within the skin.
Often referred to as "nature's collagen," the MSM in the formula is working to plump, firm, and smooth the skin with every application. In concert with skin angels aloe and lavender, this trifecta is building healthier, happier skin. Shown to heal active burns, inflammatory conditions, and scarring, this tonique is more than a toner – it's a treatment for the skin.
How to Use a Face Toner
Congratulations on choosing your new BFF: a face toner! Now you'll just need a quick refresher on the do's and don'ts of using one:
Always cleanse skin before toning, to make sure the bulk of dirt and oil has been removed

Don't fully dry your skin after cleansing, before toning. Gently patting face with a towel to remove excess water is fine, but leaving a little water behind will allow your toner to absorb more efficiently (and increase hydration)

Use a cotton pad or ball to apply to skin. If you'd rather pat the toner into skin using your hands, just make sure your hands are clean

Pump a half dollar sized amount of toner onto cotton pad or ball, and apply in gentle sweeping motions over your whole face

Do not rinse or pat dry — allow your toner to air dry while it fully absorbs into skin

Follow your toner with a serum, facial oil, eye cream, and/ or moisturizer
We hope you've learned a tone of useful tips about using organic face toners! Check out our most recent facial cleanser guide for getting prepped for your toner routine. And remember — happy, healthy skin = a happier you!
We carefully hand-select products based on strict purity standards, and only recommend products we feel meet this criteria. 100% PURE™ may earn a small commission for products purchased through affiliate links.
The information in this article is for educational use, and not intended to substitute professional medical advice, diagnosis, or treatment and should not be used as such.