Facial Sunscreen – Love or Leave?
We breakdown just why you need a facial sunscreen and our top picks for you.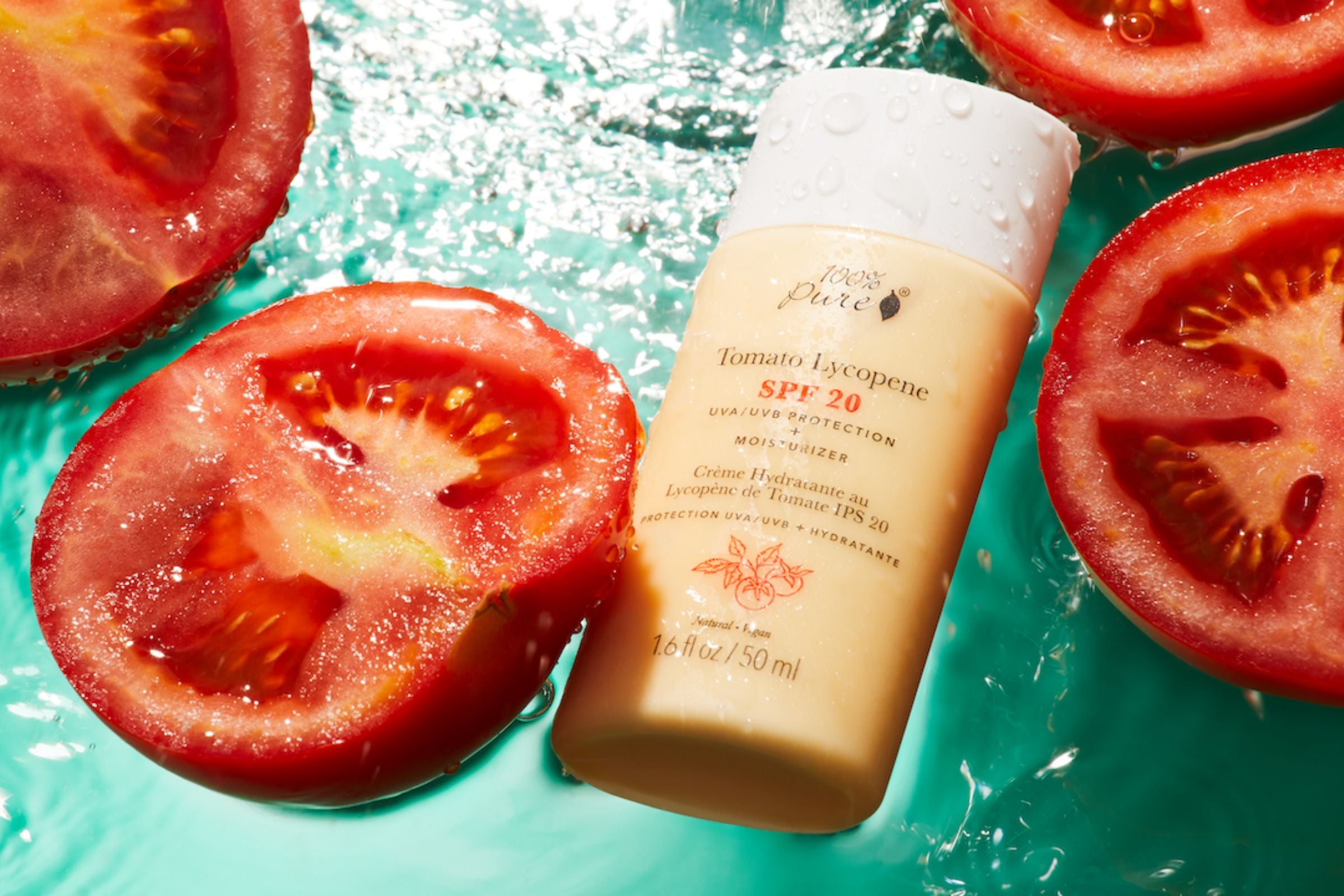 As a whole, skincare is something we should all be practicing–even if it's just three products.
But if there was only one product we could use, we'd answer with "sunscreen" every time. Sunscreen, as you probably already know, is designed to protect our skin from the sun–a.k.a., the biggest aging factor we face every day. On top of that, sunscreen can even help protect us from serious conditions related to sun damage, such as melanoma.
But even if you know why sunscreen matters, it can be a challenge to choose one. After all, there are so many options from which to choose!
That's why we're here to break down the best in SPF, starting with facial sunscreens and body sunscreens.
Facial Sunscreen vs Body Sunscreen – What's the Difference?
Back in the day, there was pretty much one type of sunscreen, and you used it everywhere.
But as skincare has grown more sophisticated, there are both body sunscreens and facial sunscreens.
Now, you might be wondering: is there really a difference between facial sunscreen and body sunscreen, or is this just a marketing ploy?
Believe it or not, these two sunscreens have very different formulations.
For starters, body sunscreen is made for the arms, legs, back, belly, and most other skin surfaces, and depending on the amount used, the formula can be thick or oily, which helps supply your body's skin with the moisture it needs.
Facial sunscreen, meanwhile, is designed specifically for the face. Since body sunscreen can be quite oily, application to the face may result in breakouts or acne. However, facial sunscreen is not nearly as oily as body sunscreen, and it's typically fragrance-free.
Bottom line: there is a big difference between facial sunscreen and body sunscreen, and facial sunscreen is going to be better formulated for your delicate skin.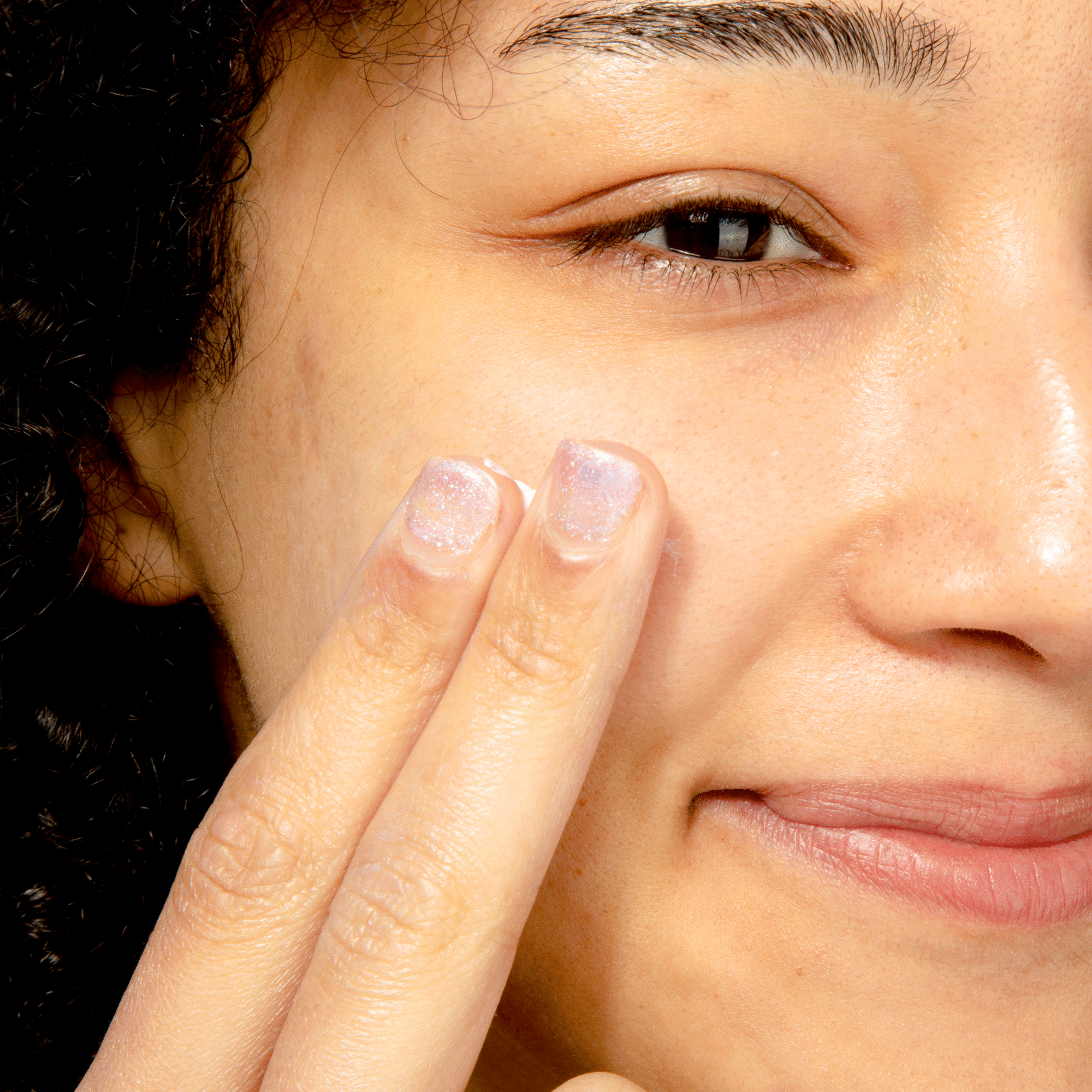 Should You Opt for Mineral or Chemical Sunscreen?
Now, it's clear that facial sunscreen is the best option for your face, but we're still left with another dilemma: chemical sunscreen vs mineral sunscreen.
What's the difference between the two?
To begin, chemical sunscreens use active ingredients such as homosalate and oxybenzone, which work by chemically converting rays that hit the skin into heat, which evaporates.
Mineral sunscreen, on the other hand, works more like a shield or veil, and uses minerals like zinc oxide to filter out the sun rays, preventing them from reaching your skin.
There are different schools of thought when it comes to mineral vs chemical sunscreen, but at 100% PURE, we're all about the option that's the gentlest and kindest, and in this case, mineral sunscreen is always our go-to.
Here's why:
First off, sunscreens use filters that protect against UVB radiation, which is the type of sun wavelength that damages the top layers of the skin and results in sunburns. However, it's not as great as protecting against UVA rays. And this is worth considering, since these are the rays that penetrate clouds, windows and windshields, and they can cause significant photo-aging in the form of fine lines and wrinkles.
Luckily, mineral sunscreens that feature zinc oxide and titanium dioxide, which shield the skin from UVA as well.
Moreover, mineral sunscreens tend to be less irritating on the skin, since the ingredients aren't absorbed into the skin itself. Instead, mineral sunscreens rest on the surface of the skin and act as a veil that deflects UV radiation.
And believe it or not, mineral sunscreen can activate more quickly, as well.
Since chemical sunscreens must absorb into the skin in order to work, they require up to 30 minutes to begin working, which means that you'll need to wait until the sunscreen becomes effective before going outside, or you may risk sun damage and photo-aging. Mineral sunscreens, meanwhile, physically protect the skin by filtering the sun's rays, which means they're effective as soon as they're applied.
And because chemical sunscreens must be absorbed, you'll need to apply it before your makeup. Mineral sunscreens, on the other hand, can be reapplied even over makeup.
Our Top 5 Everyday Mineral Sunscreen
Even after narrowing down your options to mineral-based facial sunscreen, we know that the number of options can still feel overwhelming.
That's why we narrowed down our five favorite mineral-based facial sunscreen formulas.
Tomato Lycopene SPF 20 Moisturizer
Our full-spectrum SPF 20 moisturizer not only protects against the sun's damaging UVA and UVB rays, but it also nourishes the skin and protects from pollution. With the help of lycopene, an antioxidant in tomatoes, this formula has the power to protect against smog, pollution, smoke, and other environmental toxins that create harmful free radicals, with a silky, lightweight finish to boot.
Nécessaire – The Sunscreen
This daily mineral facial sunscreen protects your skin from the sun's harmful rays while treating it with clinically-proven skincare actives such as niacinamide, hyaluronic acid, and vitamin B5.
We love this sunscreen because of its hydrating, silky-smooth feel, and it plumps and deeply moisturizes the skin.
Pipette – Mineral Sunscreen SPF 50
While Pipette tends to angle their products toward babies, anyone can appreciate this lightweight, non-sticky formula. Made with non-nano zinc oxide sugarcane-derived squalane, this facial sunscreen syncs up with your skin's moisture for the perfect finish. Bisabolol and wild gooseberry extract work to calm down irritated skin while keeping it comfortable.
Summer Fridays – ShadeDrops Broad Spectrum SPF 30 Mineral Milk Sunscreen
A lot of mineral sunscreens have a bad rap for whitecast and heavy texture. But when you try out formulas like Summer Fridays' ShadeDrops, you'll find that mineral sunscreens can be light as air.
This lightweight, reef-friendly SPF 30 mineral sunscreen helps shield skin from UV rays while creating a soft, natural-looking finish. Featuring ingredients such as squalane, which plumps and softens the skin, and an anti-aging, anti-pollution antioxidant complex.
This sunscreen is perfect for combating dullness and dryness, but it's definitely suitable for all skin types.
EleVen by Venus Williams – Unrivaled Sun Serum SPF 35
If a sunscreen milk isn't lightweight enough, maybe a sunscreen serum is more up your alley. This game-changing, light-as-air serum from Venus Williams mineral sun protection with skincare actives. Even better, it absorbs quickly on all skin tones to create a velvety transparent finish. Really, it's the ultimate multi-tasker when it comes to both skincare and makeup prep.
We carefully hand-select products based on strict purity standards, and only recommend products we feel meet this criteria. 100% PURE™ may earn a small commission for products purchased through affiliate links.
The information in this article is for educational use, and not intended to substitute professional medical advice, diagnosis, or treatment and should not be used as such.