Eight Natural Face Cleansers: Our Top Picks to Reveal Radiant Skin
Refresh Your Skincare Routine With These Natural Wonders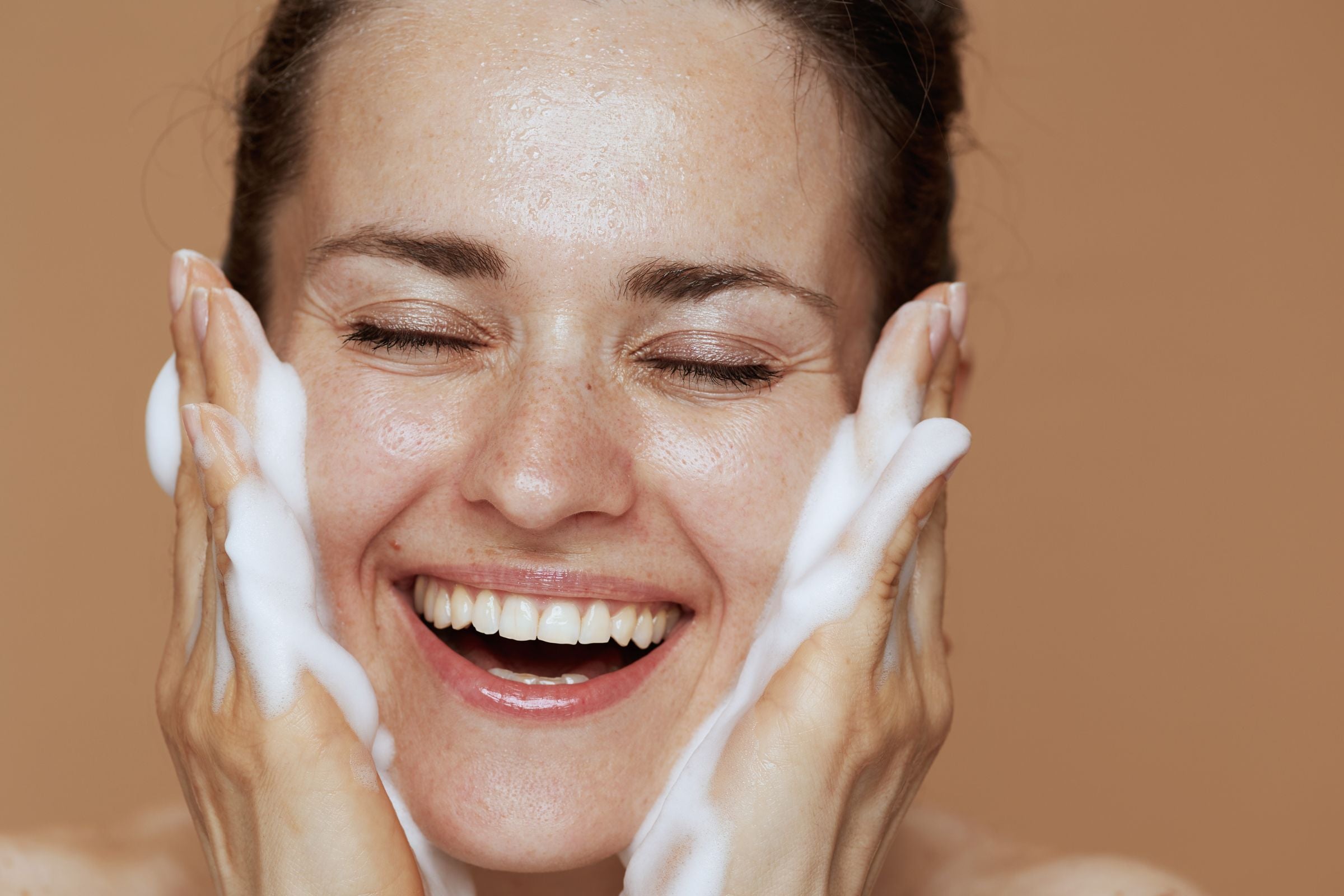 The goal no matter how small or BIG needs to be broken down into steps – and a skincare routine is no exception. In fact, taking the first step puts you on a skin path of success and gorgeous skin! We're talking cleansing and how choosing the right natural cleanser is your first and debatably most important step of an effective skincare routine.
We know finding your perfect cleansing companion can be an uphill battle in a field inundated with cleansers. taking care of their skin using products that harness the power of Mother Nature Thankfully, as more people have become conscious of what they put on their skin, conventional synthetic products have been in a losing battle with the strength and popularity of natural products.
Now that natural skin care has seen a surge in popularity – especially face washes – it's than ever to find the right natural cleanser for your skin type and concerns. But that's not all! We thought we go one step further and narrow your search to eight face cleansers for a radiant, your-skin-but-better complexion. Let's make a splash!
Natural skincare is becoming increasingly popular because of the numerous benefits that come with it. Unlike traditional skincare products that are full of synthetic ingredients, natural skincare products are made up of gentler, more nourishing components such as plant and fruit extracts, essential oils, and vitamins and are minimally processed to retain their natural benefits.
Natural ingredients offer a wide range of skin-efits for the skin, including hydration, nourishment, healing, and protection. This helps target skin concerns, from reducing inflammation to fighting free radicals or combating anti-aging. Let's delve a little further into the benefits of using natural products.
Nourishment and Hydration
Natural ingredients have long been praised for their nourishing benefits in skincare routines. Whether you opt for a full natural skincare routine or simply incorporate a few natural-based cosmetics, there's no denying the incredible benefits that nature can offer for your skin. These ingredients, such as aloe vera, chamomile, and lavender, can provide gentle yet effective cleansing, hydration, and protection for your delicate skin.
Additionally, natural skincare products are often free from harmful chemicals and toxins, making them a popular choice for those with sensitive or allergy-prone skin. If you're looking to switch up your skincare routine for a more gentle, holistic approach, incorporating natural ingredients may be just what your skin needs.
Anti-Aging
As we age, our skin needs a little extra love and care. The good news is that there is a multitude of anti-aging benefits that come with incorporating natural ingredients into your skincare routine. Natural skincare products have become increasingly popular in recent years, as people become more aware of the potential harm that conventional beauty products can cause.
By using natural ingredients like aloe vera, jojoba oil, green tea, and rosehip oil, you can help to protect your skin from aging, while also nourishing and hydrating it. Not only are these ingredients affordable and easy to come by, but they are also free of harmful chemicals and toxins that can cause damage to your skin over time.
Anti-Inflammatory Properties
As more people begin to pay close attention to what they put on their skin, it's no surprise that natural skincare is taking center stage. But beyond the well-known benefits of avoiding harsh chemicals and synthetic fragrances, using natural ingredients in your skincare routine can offer anti-inflammatory benefits that traditional products simply can't match.
The natural anti-inflammatory properties of ingredients like aloe vera, chamomile, and green tea work to soothe and calm irritated skin, reducing redness, puffiness, and other signs of inflammation. By incorporating natural ingredients into your daily routine, you can help keep your skin healthy, hydrated, and glowing.
As you can see, there are skin game-changing benefits of using natural products. But a HUGE skin-efit of natural ingredients is just that – natural! Natural skincare products are formulations that prioritize using ingredients derived from nature, such as fruits, plants, minerals, and other organic sources. They are typically free from synthetic chemicals, artificial fragrances, parabens, sulfates, and other potentially skin and health harming ingredients commonly found in conventional skincare products.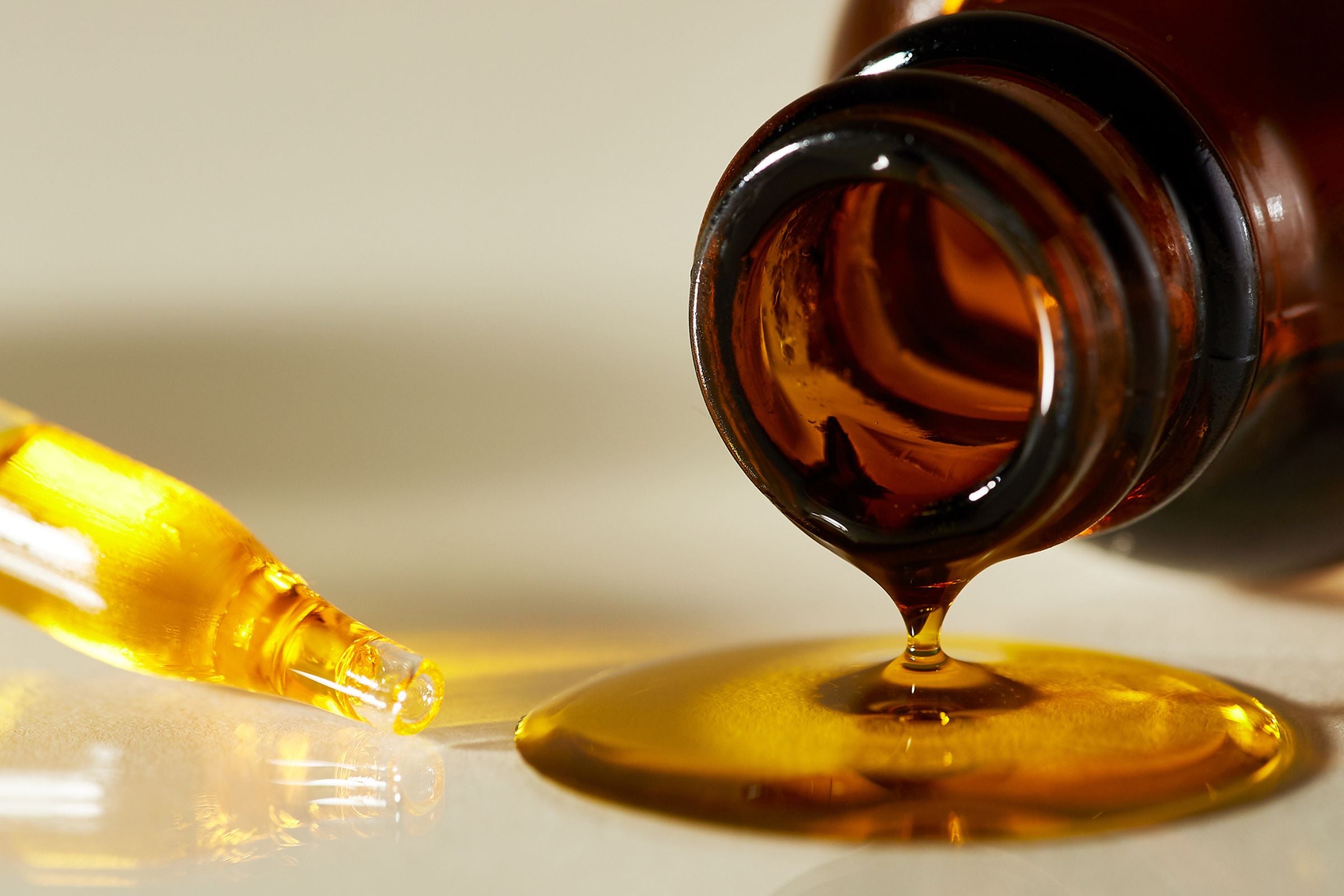 THE ULTIMATE EBOOK TO
NATURAL & ORGANIC SKINCARE
Natural face cleansers are formulations that prioritize using gentle and safe yet effective ingredients typically derived from Mother Nature or her ocean partner. We have a plethora of natural skin care and cosmetics products where we source natural pigments from fruit, vegetables, tea, cocoa, and minerals.
A reputable brand's products will be free from harsh chemicals, artificial fragrances, and toxic parabens and sulfates, as well as other potentially harmful substances commonly found in traditional skincare – a HUGE drawback of these products.
Natural face washes boast a wide range of beneficial ingredients that are safe and effective for many skin types. Here are some common ones you'll frequently encounter and their benefits.
Tea Tree Oil: With its antibacterial and anti-inflammatory properties, tea tree oil is often used to treat acne and blemishes, as well as help combat excess oil.
Green Tea Extract: Rich in antioxidants, green tea extract helps protect the skin from UV assailants and environmental damage, and it boasts stellar anti-aging benefits.
Witch Hazel: A natural astringent, witch hazel helps tighten pores, tone skin, reduce redness, and soothe irritated skin.
Aloe Vera: Known for its soothing and hydrating properties, aloe vera helps calm irritated skin and promotes healing.
Vitamin E: A super skin softener, vitamin E-xcellent is a powerful antioxidant that helps protect your skin's moisture and protects your skin from the sun when combined with sunscreen.
Vitamin C: As a super-skin brightener, vitamin C-elebrity is a small molecular weight antioxidant that boasts collagen production, protects skin from UV and environmental aggressors, decreases hyperpigmentation, and is needed for adequate wound healing.
Rosehip Oil: A natural hydrator that's packed with vitamins A, C, and E, for amazing anti-aging, brightening, collagen-boosting, and moisturizing skin powers.
Cucumber: With its high amount of water, cucumber helps to hydrate and moisturize the skin, making it an excellent choice for those with dry or sensitive skin.
These are just a few essential ingredients in natural face cleansers that work skin wonders! While all these work wonders for many skin types, some can be better suited for certain types versus those with super-sensitive or reactive skin. Choosing the wrong cleanser can lead to breakouts, dry skin, and generally worsened skin symptoms.
If you don't know your skin type, don't fret – we got your back and skin! Here's what you should be looking for in a natural face wash, based on your skin type and what it needs:
DRY SKIN:
Type: Dry skin needs a bit more attention and love. Dry skin types usually notice tightness, flaking, redness, and thirsty-feeling skin. This is because people with dry skin produce less sebum (natural oils) than other skin types, resulting in a complexion that looks flaky and dull.
Cleanser Needs:
Ingredients that inject rich moisture and refreshing hydration into skin – skip the foaming cleansers.
OILY SKIN:
Type: This skin type is probably the easiest to spot, and most with oily skin are aware that they have this skin type. You'll notice a shiny or slick texture on the surface of your face, most common in what's called the T-zone (forehead, nose, and chin), due to excess oil production.
Cleanser Needs:
Ingredients that degrease the skin, regulate oil production and can bond to and remove excess oils from skin.
COMBINATION SKIN:
Type: This kind of skin has some traits from both the above – areas that are oily, very dry spots, and periods where things are balanced or neutral. Most commonly, the cheeks and perioral area tend to be dry and the nose and forehead oilier. The most important thing about combination skin is that it doesn't always behave the same.
Cleanser Needs:
Ingredients that both regulate oil and reinforce moisture.
ACNE-PRONE SKIN:
Type: Acne-prone skin appears to have a bumpy texture due to blackheads and whiteheads and breaks out easily. Skin inflammation might accompany this, which goes hand-and-hand with breakouts. There is quite a bit of overlap between the oily and acne-prone types since excess oil contributes to clogged pores and blemishes.
Cleanser Needs:
Ingredients that calm redness, soothe inflammation, and purify pores.
Type: Sensitive skin is like the crybaby of the types. It seems to react to anything and everything. If you truly have sensitive skin, it will get hot, red, itchy, or irritated from things like skincare products, showers, and exercise. Those with sensitive skin are also often diagnosed with eczema, rosacea, or dermatitis.
Cleanser Needs:
Ingredients that will cleanse and replenish without stripping or irritating skin.
NORMAL SKIN:
Type: Think of this skin type as the teacher's pet. It is usually on its best behavior (besides a hormonal pimple or two) and doesn't want for a thing. This skin type is the most coveted because it is generally low-maintenance and balanced – feeling neither too dry nor too oily.
Cleanser Needs:
Ingredients that keep skin in balance while reinforcing tone, texture, and hydration.
DULL SKIN:
Type: Skin may appear dry, patchy, ashy, or lackluster. Additionally, dullness is often accompanied by an uneven skin texture because textured skin is less able to reflect light uniformly.
Cleanser Needs:
Ingredients that regulate melanin production, slough away layers of dead skin, improve skin texture, and brighten skin tone.
AGING SKIN:
Type: Skin may experience thinning, sagging, wrinkling, and the appearance of age spots, broken blood vessels, and areas of dryness. Changes in the connective tissue reduce the skin's strength and elasticity
Cleanser Needs:
Gentle, non-stripping ingredients that encourage brightness, elasticity, moisture retention, and skin suppleness.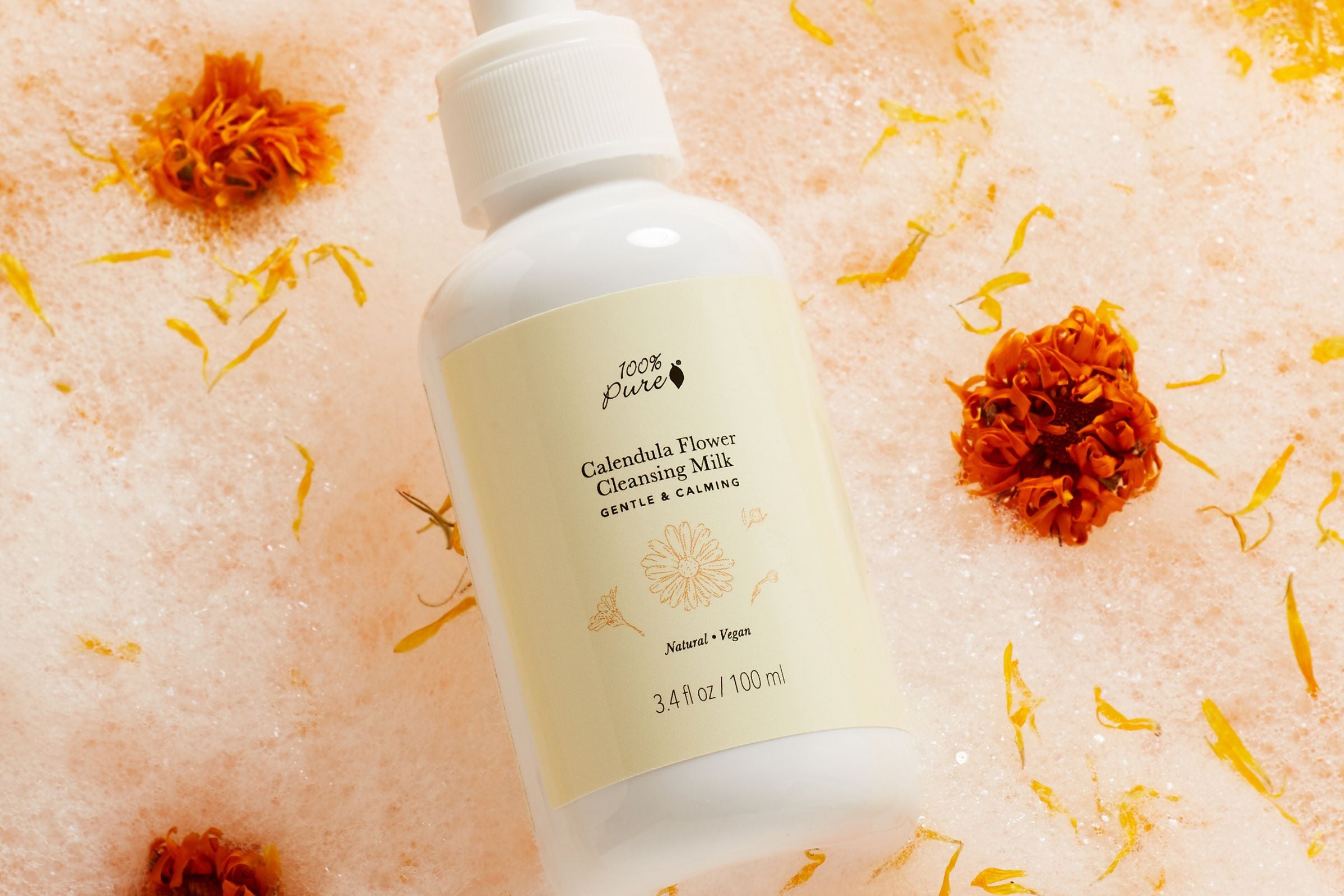 For those of us who prioritize our skin's health, a natural face cleanser is a must-have and the first step in an effective daily skincare routine. Not only is it gentle on our delicate skin, but it is also effective in removing dirt, oil, and makeup residue. From creamy milk cleansers to refreshing gel options, there are various natural cleansers available to suit different skin types and concerns.
Our natural face washes are made with gentle, concentrated nutrients for the skin. Each ingredient we use has a particular purpose and benefit for the skin. Forget those conventional cleansers made with harsh chemical surfactants and sulfates, or cheap fillers that only dilute the formula's potency.
We use ONLY natural ingredients, which promote hydration, moisturization, and nourishment. We welcome you to our best eight 100% PURE™ Natural Face Cleansers:
Nopal Cactus Cleanser
SKIN TYPES: Dry, all
Key Ingredients: Nopal Cactus, Prickly Pear, Aloe Vera, Bergamot
Cacti seem to be everywhere these days: from cute desk ornaments to beauty products. This prickly superstar makes sense for skin – when you ration that if cacti can survive the desert climate, just imagine the hydration it can bring to your skin!
That's precisely why this natural cleanser features nopal cactus and prickly pear. The trifecta of purifying, anti-aging, and anti-inflammatory properties in this cleanser will have you saying hello to a softer, more hydrated complexion with every wash.
High levels of vitamins E, C, and B plus essential fatty acids don't just keep cacti hydrated – they have the same effect on your skin. As with any plant that grows in extreme conditions, cacti are packed with antioxidants; which means they're beneficial for canceling out free radicals and inflammation in the skin.
The addition of aloe soothes dry skin and restores a splash of much-needed hydration. Bergapten-free bergamot oil fights acne-causing bacteria to reduce your risk of new blemishes, while brightening old acne scars and your overall complexion. Bring some desert magic to your skin care routine with this cactus-infused superstar!
7% Fruit Acids Apple Enzyme Exfoliating Cleanser
SKIN TYPES: All skin types, especially dull, normal, acne prone
Key Ingredients: Pineapple, Papaya, Lactic Acid
The power of exfoliation is still underestimated by a lot of skincare enthusiasts. People who skip it don't realize that they are not removing the build-up of dead skin cells. Those dead cells end up clogging the pores, which causes dryness and a plethora of other skincare issues like acne.
Using a gentle exfoliating cleanser will clean those cells, oil, and debris and your skin will be clean of any impurities. This will also help the skincare products to penetrate deeper into your skin layer. As a result, your face will look fresh, moisturized, and radiant. That's precisely what we aimed for and achieved with our fabulous fruit enzyme cleanser!
This exfoliating cleanser is made with glow-enhancing green apple, licorice, citrus, and 7% acids. Sugar alpha hydroxy acid, beet lactic acid, and enzymes from pineapple and papaya work together to unclog and reduce the appearance of pores, brighten and even skin tone, lighten scars and dark spots, and smooth away bumps and flakes for soft, bright, and nourished skin.
Calendula Flower Cleansing Milk
SKIN TYPES: Dry, sensitive, all
Key Ingredients: Calendula, Chamomile, Rose Hydrosol, Sea Buckthorn Oil
The calming properties of calendula have been recorded for centuries. In the modern world of skincare, its anti-inflammatory properties are praised, along with its ability to encourage collagen production. Calendula is a flower known for many healing and soothing benefits; precisely why it is featured as the all-star ingredient in this silky-smooth cleansing milk.
Made with the addition of skin-calming chamomile and aloe, this foaming milk cleanser for dry skin types gently sweeps away dirt and impurities without stripping skin of essential moisture. The addition of redness-reducing rose hydrosol tones and balances the skin. For any dryness or sensitivity, the finishing touch of skin-conditioning sea buckthorn oil will leave your skin looking supple and radiant.
Bakuchiol Cleanser
SKIN TYPES: All skin types, especially dry, normal, or aging
Key Ingredients: Lemongrass, Licorice, Kojic Acid
Found in the leaves and seeds of the Psoralea corylifolia plant, bakuchiol has been doted on as a safer "retinol-alternative;" and with all the potential negative side effects that retinol is known for, this makes our bakuchiol cleanser a welcome staple in any skincare routine. But what exactly does this mean for the skin, and what does this vegan, plant-based superstar do, specifically?
First off, this gentle yet powerful cleanser features bakuchiol, which possesses both antioxidant and anti-inflammatory properties, along with antibacterial properties. This is great news for acne-prone and reactive skin and keeping oiliness at bay. Bakuchiol also helps protect the skin from oxidative stress caused by free radicals. This cleanser also pairs bakuchiol with skin-brightening kojic acid to stimulate cellular turnover for a smoother, clearer complexion.
Finally, this cleanser addresses the signs of aging in the skin – this includes enlarged pores, fine lines, age spots, blemishes, and of course, wrinkles. Tried, tested, and true, our Bakuchiol cleanser has always been a top-tier product to gain and maintain a glowing, more youthful complexion.
Charcoal Clay Cleanser
SKIN TYPES: Combo, oily, normal
Key Ingredients: Bamboo Charcoal, Activated Charcoal Powder, Brazilian Black Kaolin Clay
The benefits of activated charcoal are no secret – in fact, its homeopathic uses date back to ancient Egypt. In 1811 chemist Michel Bertrand survived a dose of poison by ingesting the black powder. Charcoal has intense detoxifying power, which is why we've made it the star of this detoxing and deeply purifying natural facial cleanser.
Made in a base of oil-regulating lemon water, this cleanser also uses Brazilian black kaolin clay to cut down on grease. These two ingredients are especially powerful degreasers and will help regulate oil production in oily skin types. We've also added organic glycerin to ensure moisture retention and help reduce the appearance of fine lines.
Argan Oil Creamy Cleanser
SKIN TYPES: Dry, normal, aging, sensitive
Key Ingredients: Aloe Juice, Argan Oil, Blood Orange, Honey
This fan-favorite cleanser is one of our original formulas for deeply cleansing any skin type. Argan oil is a dry oil, meaning it won't leave the skin feeling greasy. This 'liquid gold' oil provides many skin nourishing benefits while being used to gently cleanse the skin. You'll love this natural oil-based cleanser if you're looking for a face wash without harsh ingredients or detergents, which can irritate your delicate skin.
Aloe vera juice helps to hydrate dry skin, while honey offers water-locking humectant properties and antibacterial benefits. Saponified coconut oil lightly foams to help wash away dirt, makeup, and impurities, while blood orange cuts through excess oil. Renewing vitamins C, E, and CoQ10 make this cleanser a secret weapon for softening and brightening aging skin. This cleanser is suitable for any skin type but is especially nourishing for dry skin.
Lavender Oat Milk Soothing Cleanser
SKIN TYPES: Normal, oily, combination
Key Ingredients: Lavender, Coconut Milk, Colloidal Oatmeal, Calendula
The soothing properties of lavender have been recorded for centuries. In the modern world of skincare, its acne-fighting properties, along with its ability to cool down inflammatory skin conditions have been praised and noted. For instance, studies suggest that lavender can keep eczema symptoms in check.
This unique powder formula features the gentle exfoliating properties of baking soda and colloidal oatmeal, which can bring relief to irritated or congested skin. Green clay absorbs excess oil without leaving the skin feeling stripped or dry. A blend of calendula, geranium, coneflower, and chrysanthemum flowers are designed to deeply soothe and purify normal to acne-prone skin.
The addition of coconut milk helps to soften the skin with rich fatty acid content, while supporting healthy collagen levels with an abundance of vitamin C. Flaxseed oil supports hydration with high levels of omega-3 fatty acids, and can be especially helpful for those with rosacea and sensitive skin.
Virgin Coconut Moisturizing Milk Foam
SKIN TYPES: All skin types, especially dry or normal
Key Ingredients: Calendula, Chamomile, Aloe
If you want to feel like the main character while you are doing your morning skincare routine, then foam cleansers will be your skin BFF. The fun-lathering experience can make you feel like a glamorous diva – plus the perks of coconut milk will keep that glam-bam going!
Coconut milk is a liquified version of the inner white coconut meat, sometimes mixed with coconut water. It is rich in vitamins A, and E, plant phytosterols, and special phenolic antioxidants. The benefit of using antioxidants is that they neutralize free radicals. Free radicals contribute to accelerated skin aging, and antioxidants are our first line of defense.
Our moisturizing, foaming cleanser contains all the benefits of coconut milk and coconut oil and is scented with organic vanilla. The best way to use it is to gently massage it into moistened skin.
Moisturizing coconut milk and oil soften the skin, while saponified coconut oil deeply cleanses. The coconut oil will help seal in the moisture provided by the coconut milk.
With soothing calendula, rose hydrosol, and chamomile Azulene, this cleanser washes away makeup, sunblock, and other impurities while leaving your complexion supple and glowing. Here's to looking like a glowing goddess!
Q: Are natural face washes suitable for all skin types?
A: Natural cleansers can be suitable for all skin types, but it's important to choose face washes that address your specific skin concerns. Different natural ingredients have varying effects on the skin, so it's crucial to understand your skin type and research which natural ingredients are best suited for you. For example, oily skin may benefit from ingredients like tea tree oil or witch hazel, while dry skin may benefit from ingredients like shea butter or vitamin E.
Q: What are the benefits of using a natural face wash?
A: Natural face cleansers can provide a range of benefits for the skin, such as hydration, protection from environmental stressors, and anti-inflammatory properties. Natural cleansers are packed with nourishing ingredients that can improve your complexion – from improving your complexion and evening out skin tone to fighting acne. These ingredients are also often gentler on the skin than synthetics, making them an excellent choice for those with sensitive skin.
Q: How often should I use a natural face wash?
A: You should be cleansing your face at least twice a day. You should wash your face both morning and night because the skin creates sebum and oil throughout the day. Going to sleep without washing your face can lead to clogged pores and breakouts.
Q: Can natural face washes remove makeup?
A: Yes, a natural face wash is beneficial in keeping your skin microbiome in check while effectively removing dirt, grime, makeup, and impurities in the process.
Q: What's the best way to use a natural face wash?
A: Wet your face with lukewarm water and use your fingertips to apply cleanser. Resist the temptation to scrub your skin because scrubbing irritates the skin. Rinse with lukewarm water and pat dry with a soft towel. For dry skin, you can let your face air-dry to trap hydration from the water.
In recent years, the popularity of natural skincare has risen significantly, especially with face cleansers. Many people are questioning the ingredients in their everyday products and seeking out alternatives with natural ingredients. But can products with natural ingredients make a difference? The answer is yes.
Natural face washes provide a range of benefits for the skin, such as hydration, protection from environmental stressors, and anti-inflammatory properties. These ingredients are also often gentler on the skin, making them an excellent choice for those with sensitive skin.
It's important to note that not all natural cleansers are created equal, so it's essential to go with a reputable brand that uses high-quality natural ingredients. When chosen carefully, products with natural ingredients can be a game-changer for your skincare routine. Remember, taking the first step with a natural face cleanser is your best step to an effective skincare routine and healthy, radiant skin!
We carefully hand-select products based on strict purity standards, and only recommend products we feel meet this criteria. 100% PURE™ may earn a small commission for products purchased through affiliate links.
The information in this article is for educational use, and not intended to substitute professional medical advice, diagnosis, or treatment and should not be used as such.