Does Coconut Oil Clog Your Pores?
Cracking open one of skin care's biggest questions, and other important tips for using coconut oil for skin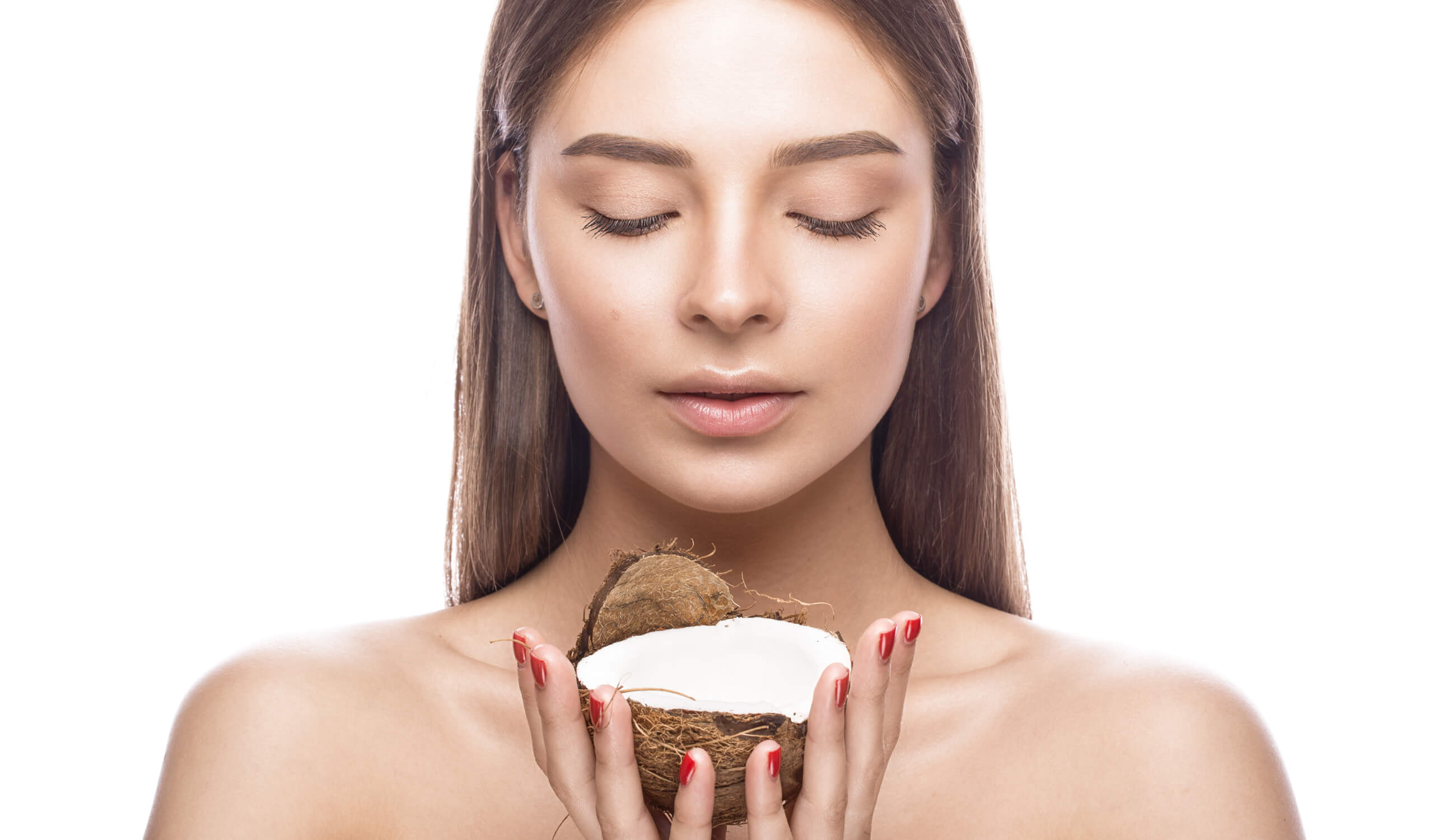 Skin care gurus and holistic doctors have made various exaggerated claims about coconut oil for years. It's touted as a skin and health saving superfood, with unrivaled abilities to heal external and internal maladies. However, some newer headlines declare that coconut oil isn't as wonderful as we'd hoped.
The confusing (and often contradictory) advice around coconut oil also spills into the skin care world. Some advice will tell you that coconut oil is a skin savior, while other sources will warn you to steer clear. Particularly in conversations about acne and pore health, things can get super confusing, and frankly, we're ready for some answers!
The debate typically boils down to one key question: does coconut oil clog your pores?
We always take the "your best skin" approach meaning that with any ingredient, skin type compatibility is the top priority. As with all skin care, coconut oil will work differently for every unique skin type. That being said, it does have some serious proven beauty benefits. Let's skip the controversy and arm ourselves with knowledge by reading up on coconut oil pros and cons.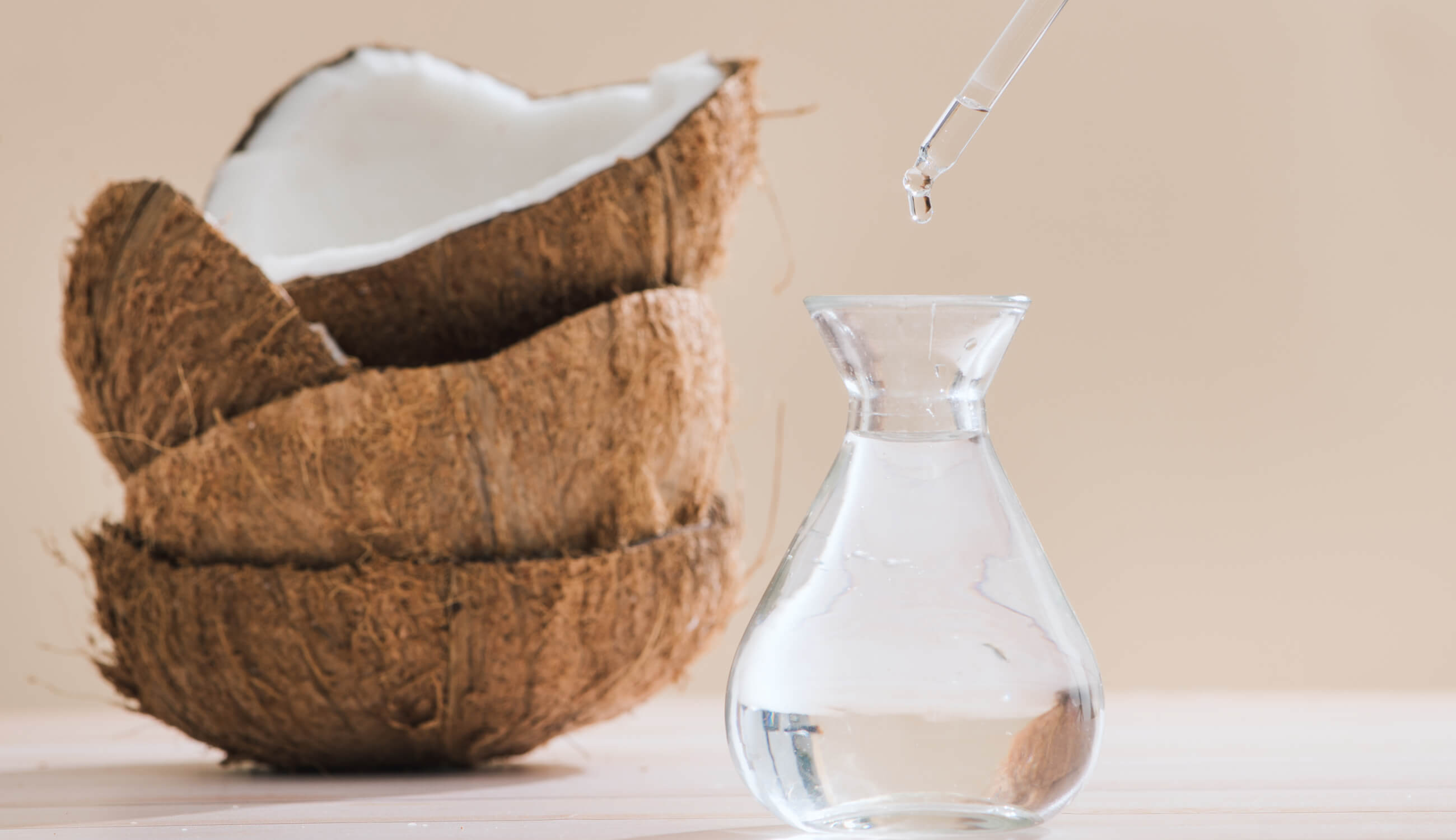 The TYPE of Coconut Oil Matters
First, it's important to point out that there are two main categories of coconut oil: refined and unrefined. Refined oils are cheaper to produce, processed from dried rather than fresh coconut. They are subject to high heat and chemical solvents, in order to remove the natural coconut-ty flavor and aroma. This means that refined coconut oils end up with fewer nutrients, and a bland scent profile.
Unrefined virgin coconut oil is produced from fresh coconuts, which are mechanically pressed at high pressure or with a cold press. Oil is extracted from the seeds and nuts, while allowing the chemical structure of the coconut oil to stay intact. Look for cold pressed varieties, as this means that the processing heat is kept low for maximum nutritional integrity.
We recommend choosing raw, organic, and unrefined coconut oil for your DIY skin care treatments. And to avoid pesticides and genetic modification, both of which compromise nutritional properties, opt for organic whenever possible.
Can You Apply Coconut Oil to Your Face?
If you suffer from clogged pores or blemishes, this oil could be a game-changing antidote. The essential fatty acids present in coconut oil are unique. They're known as medium chain fatty-acids, and are integral to producing energy and promoting cell metabolism. This means the MCFAs applied topically can contribute to healthy skin cell turnover, and the development of strong new tissue.
Coconut oil also contains high quantities of lauric acid and capric acid, which are naturally antimicrobial, antibacterial, and antiviral. They're particularly effective at minimizing the bacteria linked to acne (P. acnes). Studies have shown that lauric acid is more effective at killing acne bacteria than benzoyl peroxide.
For those suffering with post-acne spots and scarring, coconut oil may be effective at fading discoloration. Topical application helps promote collagen production, helping skin slough away dead cells to replace them with new, healthy tissue.
For skin types dealing with bacterial acne, topical coconut oil application can be immensely helpful and healing. It's also less harsh than conventional acne treatments.
PRO TIP: Before applying coconut as a facial oil, try it as a spot treatment to see how your skin reacts.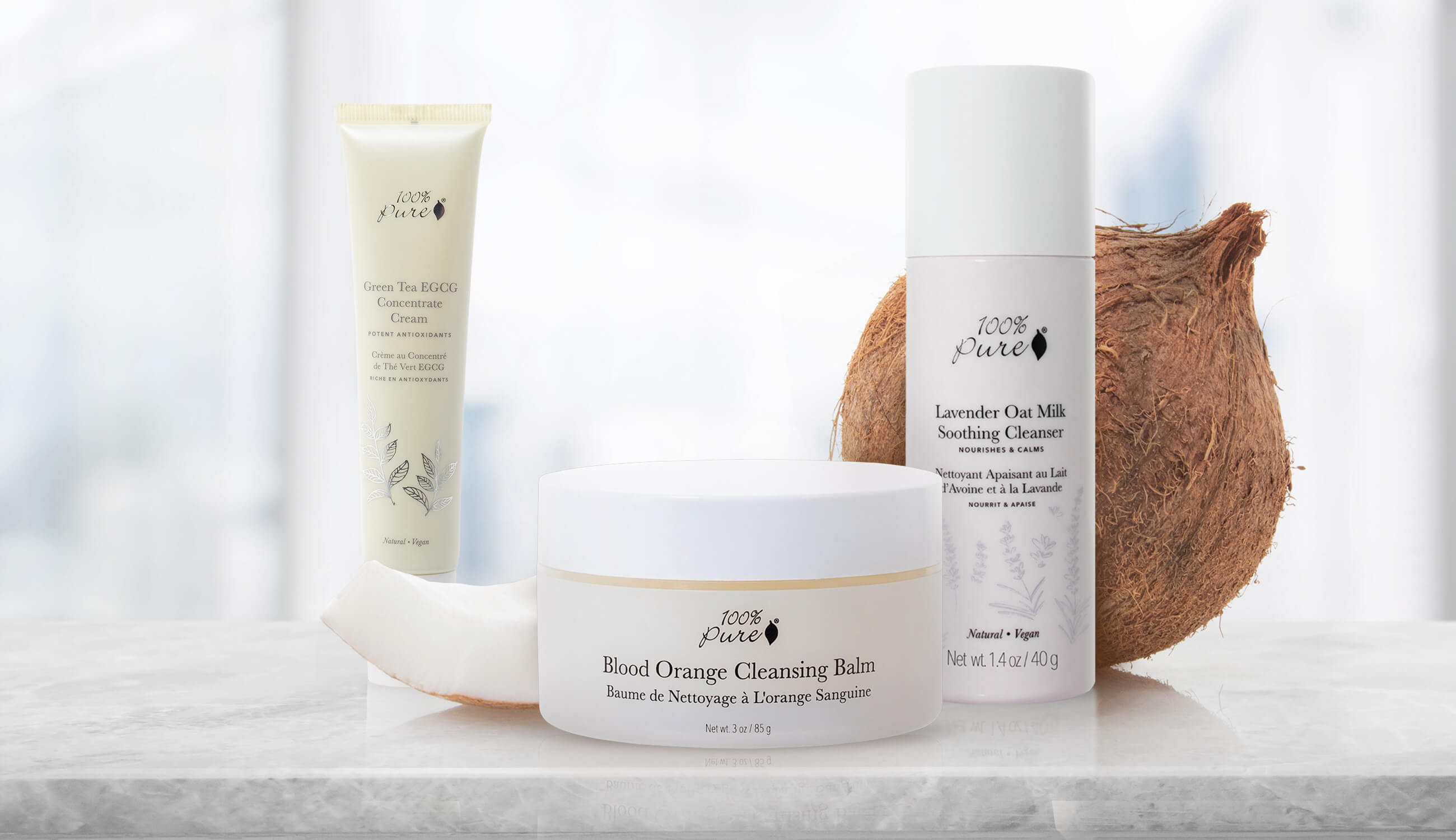 Coconut Oil Skin Care
It may surprise you to learn that coconut oil can be helpful for those dealing with acne. Not so much hormonal or cystic acne, but mainly bacterial acne – and also post-acne scarring, pore congestion, and oil overproduction.
Lavender Oat Milk Soothing Cleanser
This powder cleanser blends moisturizing and softening coconut milk with finely ground oats, for a gentle texture and soothing feel. Rose and lavender reduce the risk of scarring, soothe irritation, and balance sebum levels.
For those dealing with oil overproduction, coconut oil can train the epidermal barrier to produce fewer natural lipids.
The application of too many stripping anti-acne ingredients can trigger excess oil production. A light application of coconut oil can replenish your lipid barrier, sending pores the message that the skin has enough moisture.
Blood Orange Cleansing Balm
This balm makes quick work of makeup and debris trapped in the pores. It utilizes a blend of avocado, olive, and coconut oils. Naturally antibacterial, coconut oil traps and lifts dirt as we massage and then wash the balm away. Beeswax gives the balm its solid-to-smooth texture, and helps fortify the skin's protective barrier.
Blood orange essential oil fights off inflammation, gently brightens, and purifies the skin to remove stubborn excess sebum. Coconut oil does the heavy lifting, deeply cleansing the skin without leaving behind a greasy residue. This silky formula is even gentle enough for sensitive skin.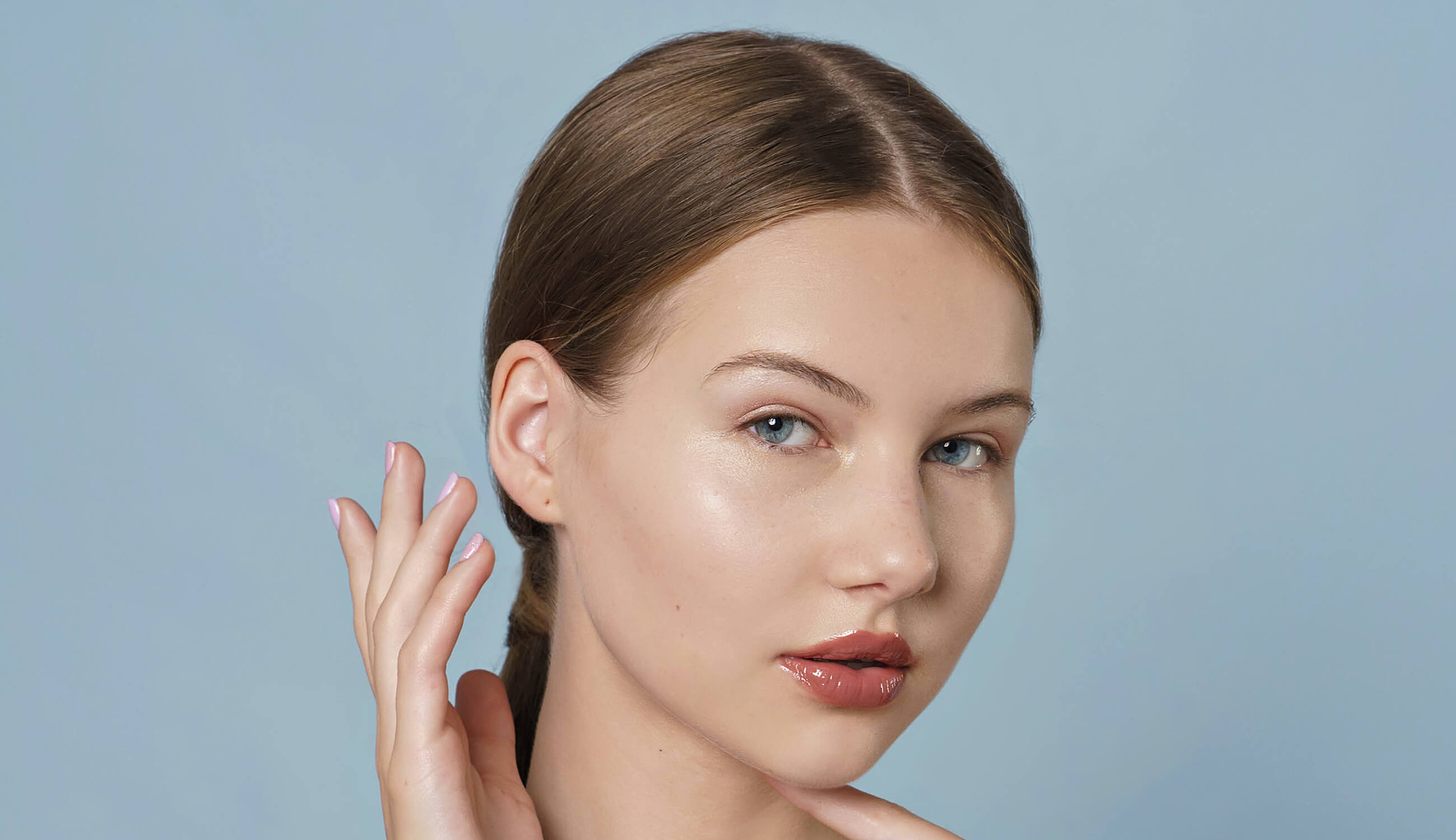 How Coconut Oil Works for Your Skin Type
While coconut oil has many undeniable benefits, it may not work for every skin type or skin condition.
Those with combination skin, intense oil overproduction, or dehydrated skin: use coconut oil sparingly. That means enough to reap its benefits, but not enough to potentially exacerbate existing issues.
COMBINATION SKIN
Since it's somewhat comedogenic (meaning that it can clog pores), coconut oil can be tricky for combination skin types. Combination refers to those experiencing naturally oily skin as well as dryness and flaking.
Flaking experienced by combination skin can also clash with coconut oil, especially when skin isn't regularly exfoliated. If coconut oil is applied over dead skin cells, lipids and dead skin cells can mix. This leads to a clogged pore, and the eruption of a comedone.
PRO TIP: Combination skin types should practice regular exfoliation with either a chemical exfoliant, konjac sponge, or face scrub.
OILY SKIN
Oily or acne-prone skin types may be most wary of coconut oil. While some people suffer from oil overproduction as a reaction to stripping products, others have naturally greasy skin regardless of products.
In this case, it's not a matter of 're-training' your lipid barrier. Rather, it's necessary to use non comedogenic oils. Great examples are jojoba oil or grapeseed oil, which are high in vitamin E but won't clog pores.
PRO TIP: We created a mask for those with normal, oily and combination skin types: the Matcha Oat Milk Nourishing Mask. It features finely ground oats for anti-inflammatory and humectant properties, with matcha to soothe acne and redness.
DRY/ DEHYDRATED SKIN
The combination of coconut oil with dry or dehydrated skin doesn't mix well. With its waxy substance and rich lipid profile, coconut oil acts as a barrier on your outermost skin layers. If you apply oil to skin before hydrating, your skin will be left with too many lipids and not enough water. Dehydrated skin can actually contribute to clogged pores with flaking and dead skin cells.
PRO TIP: One of our best formulas for dry skin contains coconut oil, along with hydrating sea buckthorn water. Extracts of sage, chamomile, and cedarwood in the Restorative Sea Culture Crème keep skin calm while warding off acne-causing bacteria.
To sum up our research: coconut is antibacterial, richly moisturizing, and lighter in weight than comparative oils. With its anti-inflammatory properties it can heal itchy spots, eczema patches, rough skin and recent scars.
Coconut oil also boasts a long list of benefits for bodies, hair, nails, and also internal digestion. Using coconut oil for skin and hair is easy, and can be done with DIY or store-bought formulas.
We carefully hand-select products based on strict purity standards, and only recommend products we feel meet this criteria. 100% PURE™ may earn a small commission for products purchased through affiliate links.
The information in this article is for educational use, and not intended to substitute professional medical advice, diagnosis, or treatment and should not be used as such.