Benefits of Green Tea for Sun-Damage
How this super little leaf can help reverse sun damage and replenish scorched skin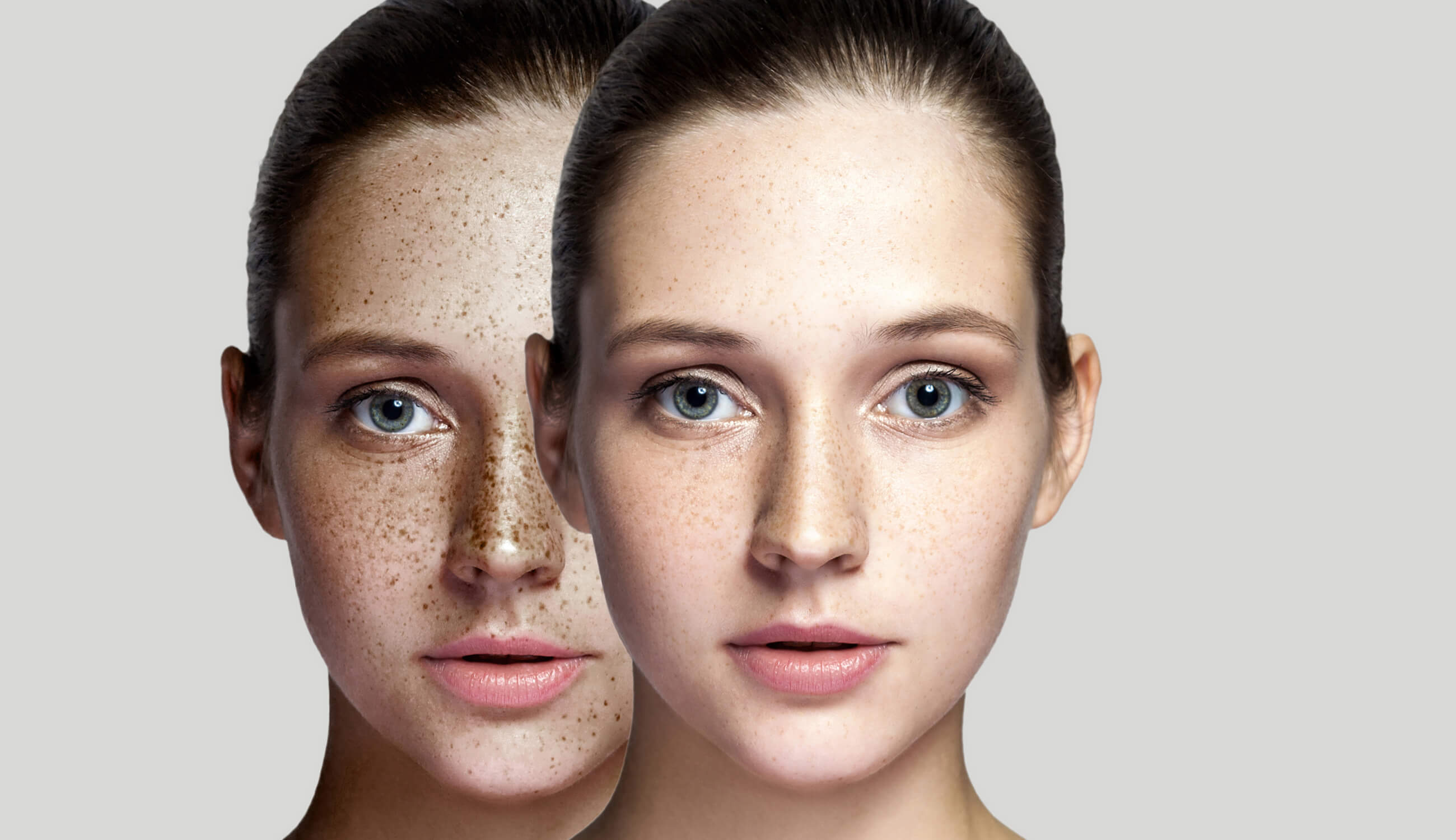 The Japanese priest Eisai said, "Tea is the elixir of life." The Zen master – who brought green tea from China to Japan – knew the healing powers of green tea long before the antioxidant elixir went mainstream.
Fast-forward a few centuries, and this skin superhero is all the rage as a complexion game changer and healer for sun-damaged skin. We're diving into the benefits of green tea, and credible evidence of its sun repairing and free radical-fighting abilities.
Signs of Sun Damage
With fall officially upon us, it's time to assess any stubborn summer souvenirs clinging to our skin. Dark spots and hyperpigmentation are not a rare sight in autumn; many of us begin scarf and boot season with these signs of sun-damage. Although we may see some hints of tan lines and sun-kissed cheeks, often sun damage is a slow-burning accumulation of UV skin damage that becomes more apparent toward the beginning of fall.
What if you applied sunblock religiously all summer, but still ended up with sun damage? If you haven't been zealous enough, chances are you're experiencing some post-summer skin crankiness right now. Aside from awkward tan lines, there are a variety of other unpleasant changes happening on (and under) your dermis.
The good news: The antioxidant benefits of green tea helps repair sun-damaged skin! But how can green tea fight sun damage, you might ask? Stick around – we'll dive into the details below!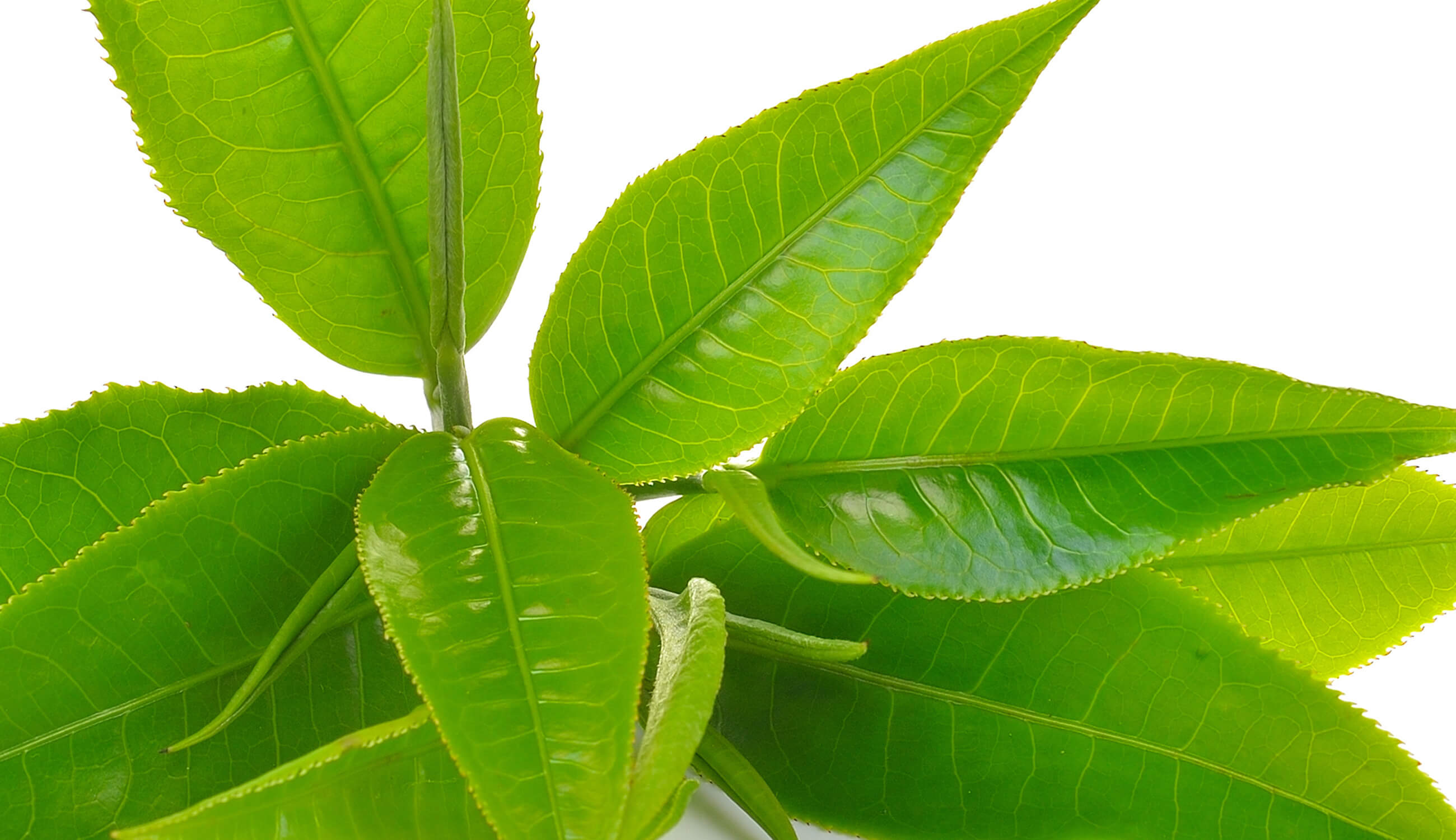 What Are Free Radicals?
The sun is sneaky, and works in mysterious rays! Its invisible ultraviolet A and B rays cause early skin aging like wrinkles, dark sun spots, fine lines, and crow's feet. UV radiation does more than damage the surface of your skin; it alters the actual DNA of your skin cells!
The sun's rays penetrate your skin deeply and cause the formation of harmful molecules called free radicals. These free radicals cause damage to your skin's cells and tissues, causing genetic mutations that can lead to skin cancer, and even cellular death. Fortunately, there's scientific evidence that green tea not only fights free radicals from within – it also helps to reverse the effects of sun damage.
6 Benefits of Green Tea for Sun Damage
You already know the benefits of green tea for promoting internal health, and you might have heard that it's all the rave in natural beauty – but its uses don't end there. This superstar ingredient is a powerhouse of skin saviors with antioxidant, anticancer, antibacterial, and antiviral properties.
1. Antioxidants
Green tea's antioxidant-rich ingredients are key to its skin protective and cell regenerative properties. Antioxidants serve to protect the body from harmful free radicals found in our everyday environment. Antioxidants bind to free radicals, neutralizing them before they can cause harm. How awesome is that?!
2. Polyphenols
Green tea contains a large quantity of polyphenols, which have powerful antioxidant properties. Research has shown that these polyphenols can help to track down and isolate free radicals, and limit their potential to harm your tissue.
3. Catechins
Polyphenols also have a high content of catechins, which are antioxidants by nature. The catechins in green tea have also been shown to function as anti-inflammatory and anticancer agents. More recent studies have shown that green tea increases benzoic acid levels – a key compound used to treat skin irritation caused by sunburns or conditions like eczema.
4. EGCG
The most abundant antioxidant in green tea is EGCG. Research has shown that EGCG can reduce cellular damage caused by free radicals, and can also help to promote healthy cellular life-cycles. It's thought to help suppress the formation of cancerous tumors, and to improve your skin's ability to repair itself after it's damaged. In other words, EGCG works in a way like a natural sunscreen – but don't you dare stop using sunscreen!
5. Nutrients
There are more benefits of green tea for your skin than just antioxidants! When combined with vitamin C specifically, green tea is even more effective at protecting your skin against free radical damage. Green tea naturally contains vitamin E, which hydrates cracked and dry skin (a common side effect of sunburns). Did you know that these two vitamins are besties? Research shows that they work well together to protect skin from sun damage.
6. Minerals
Antioxidants, nutrients, and minerals – oh, my! The benefits of green tea seem endless. This superstar ingredient also contains healthy minerals, such as potassium, magnesium, calcium, and zinc. These minerals assist in maintaining the skin's balance and equilibrium, and creating a steady radiant glow – all of which prolonged exposure to the sun can steal.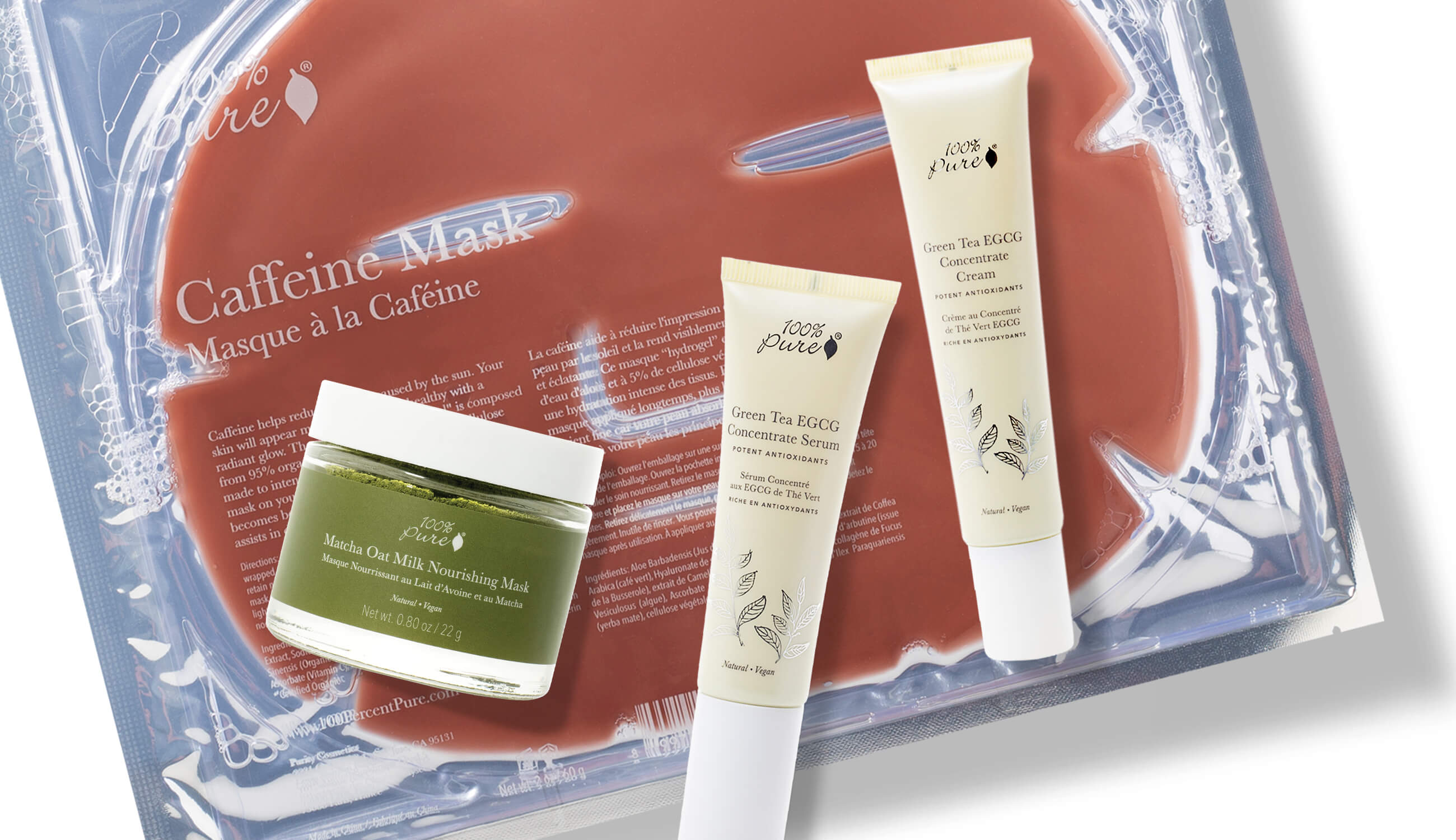 Treat Sun-Damaged Skin with Green Tea Product Pairings
Sure, the health-promoting benefits of green tea can be found in what we drink – and in our skin care, too. If you've been battling some skin care woes due to that fiery, ferocious ball in the sky, we hope we've given you some inspiration on how to start strengthening your skin from the inside. As for the outside, we have a few key products to pair with your favorite green tea skin care.
Vitamin C
For fading sun spots and dealing with post-sun skin trauma, we're all about more vitamin C! This potent antioxidant features in our new Vitamin C Mask, which is designed to help restore skin that has been damaged by the sun. For your daily serum, our go-to is the Vitamin C Serum. It helps to heal surface damage, promote healthy collagen production, and even search and destroy free radicals to lessen the effects of environmental damage.
PRO TIP: To join vitamin C and green tea forces, layer your vitamin C serum on after a pure Matcha green tea face mask treatment
Green Tea with SPF
Summer might be over, but don't go outside without proper sun protection. Our Green Tea SPF 30 Sunscreen defends against harmful UV rays with SPF 30 mineral protection, while nourishing and rehydrating thirsty skin with green tea and aloe.
Caffeine
While green tea has its own stores of caffeine, don't be afraid to double down with coffee or other teas in your skin care lineup. The hydrogel Caffeine Mask is made to battle signs of sun damage, with anti-inflammatories and 3 sources of natural caffeine. Caffeine acts as a vasoconstrictor, helping to reduce surface redness in skin that is often caused by excessive exposure to the sun. The bonus is refreshing and soothing aloe (a popular after-sun savior), making up 95% of the gel mask material.
Hyaluronic Acid
Hydration should be one of the star guests at your sun-repair party. Our Green Tea EGCG Concentrate Serum contains a healthy dose of this water-packed molecule, boasting a nutrient-dense formula designed specifically to soften skin. This hydrating facial serum works behind-the-scenes to protect your skin from sun-scorched dry-out and, of course, free radicals.
Hopefully now, you have a better understanding of how to enjoy the health benefits of green tea not just by drinking it, but by also applying it to skin. Interested in more beauty tips for soothing sun-damaged skin and signs of aging? Check out the following beauty blogs for more pro tips: DIY Green Tea Beauty and Identifying the Signs of Sun Damage.
We carefully hand-select products based on strict purity standards, and only recommend products we feel meet this criteria. 100% PURE™ may earn a small commission for products purchased through affiliate links.
The information in this article is for educational use, and not intended to substitute professional medical advice, diagnosis, or treatment and should not be used as such.