6 Types of Vitamin C for Skin Perfection
Discover the best forms of vitamin C for your unique skin type!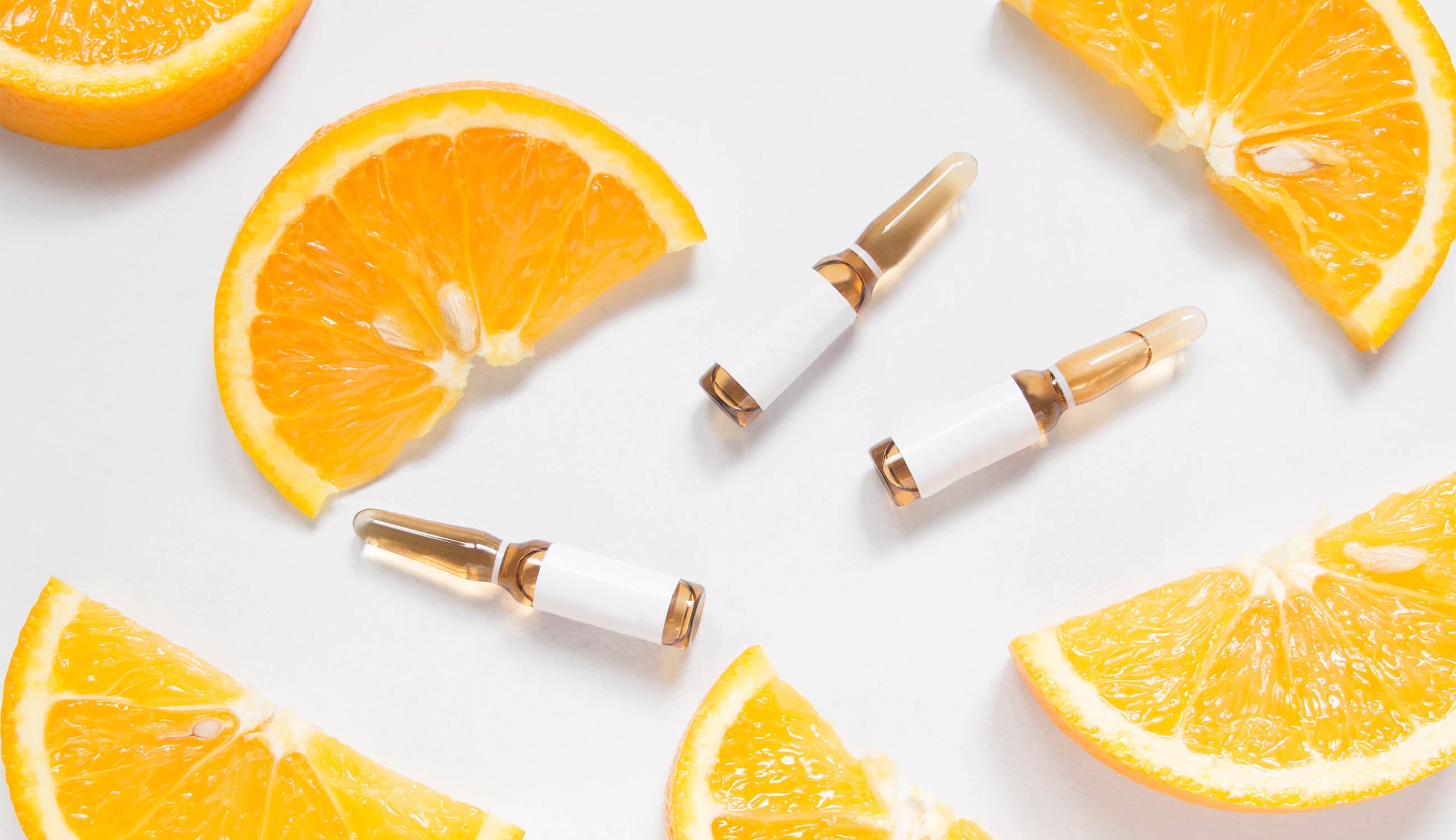 If there's one ingredient worthy of wearing a cape, it's vitamin C. This hero ingredient has garnered a stellar reputation by combating everything from uneven skin tone to fine lines and wrinkles – and that's just the tip of the peel!
We're here to break down the many types of vitamin C for skin: Ascorbic Acid, Sodium Ascorbyl Phosphate, Magnesium Ascorbyl Phosphate, Sodium Ascorbate, Calcium Ascorbate, and Ascorbyl Palmitate. We'll explore the pros and cons of each, so that you can find the form that's right for you.
Exploring the Different Types of Vitamin C for Skin
Vitamin C is a universally beloved supplement with an impressive track record. Consuming this potent antioxidant can support immune response, while applying it topically can help shield delicate skin from daily aggressors and support a youthful complexion. But the key to this citrus wonder doesn't come down to the product – it's the particular type of vitamin C that's being applied.
Let's explore the chemistry of this spectacular beauty ingredient, and discover how each form of vitamin C differs from the next. We'll also touch on why some forms work better in certain formulations – don't worry, we'll make it easy as 1-2-C!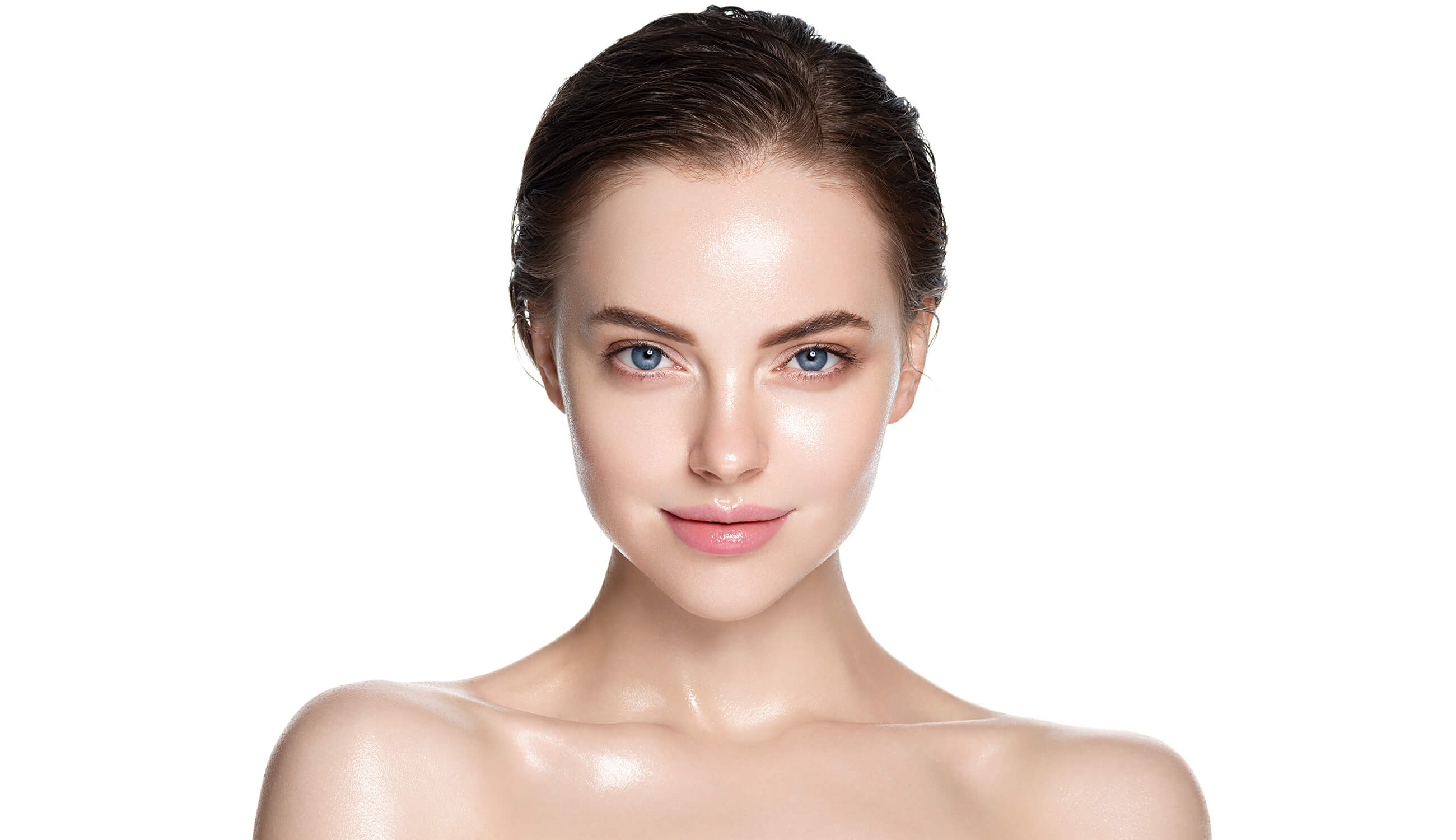 #1: Ascorbic Acid
Take a look at some of the most popular brightening serum labels and you'll probably see ascorbic acid or L-ascorbic acid near the top. As the most well known and well researched form of vitamin C in the skin care game, it's the most effective at penetrating the skin barrier.
When properly formulated at a pH of less than 4, this type of vitamin C has great anti-aging benefits for normal skin types. Sensitive skin types should look for a higher pH of 5-7 – closer to the skin's natural pH – to avoid irritation.
Next is choosing the right concentration. Starting with a low concentration of 10% for dull or uneven tone and increasing to 15% or 20% as tolerated for more stubborn pigmentation will provide cumulative benefits, sans irritation. For oily or normal skin types, L-ascorbic acid can be the most beneficial, while dry and sensitive skin types may experience adverse reactions.
PRO-TIP: Ascorbic acid is water-soluble and breaks down (oxidizes) when exposed to light and air, rendering the vitamin C inactive and potentially damaging to your skin. Look for dark, opaque, and air-restrictive bottles or pumps to help ensure the ingredients remain stable.
#2: Sodium Ascorbyl Phosphate
Just because this derivative of vitamin C is less potent than its bigger sister, it doesn't mean ascorbic acid won't pack a punch for complexion-boosting results! Great for all skin types, this less intense – though still beneficial – type of vitamin C for skin offers special benefits.
As opposed to L-ascorbic acid – the bioactive form of vitamin C – that can penetrate your skin, sodium ascorbyl phosphate converts into ascorbic acid once it's applied to the skin. Though this process will make it less active, it will be less irritating and beneficial for those with sensitive skin.
Another advantage of sodium ascorbyl phosphate is that it behaves less erratically than ascorbic acid when exposed to light, air, and even water! You'll still want to look for it stored in dark amber or opaque bottles, but can have some peace of mind that it won't lose its potency so easily.
PRO-TIP: To get the most skin-loving benefits, look for serums with sodium ascorbyl phosphate, which will contain a higher concentration than creams or lotions.
#3: Magnesium Ascorbyl Phosphate
MAP is one of the most stable forms of vitamin C. It's also one of the most hydrating in its class, and can effectively soothe skin irritations with its anti-inflammatory properties. It's a water-soluble form of vitamin C, meaning it is best used in water based formulas. For example, we add it to aloe vera gel in our signature Vitamin C Serum.
MAP is also great for acne-prone skin types, as it can prevent the oxidation that leads to blackheads. This stable form of the vitamin has proven to be effective as a topical antioxidant, able to correct discoloration from acne scarring while balancing overall skin tone.
PRO TIP: Magnesium Ascorbyl Phosphate is one of the few forms of vitamin C that can play nicely with Niacinamide! These two normally clash when applied topically, but thanks to unique buffering and complementary pH levels, these two can be used together in anti-aging serums and treatments.
#4: Sodium Ascorbate
Much like its close relative sodium ascorbyl phosphate, sodium ascorbate falls under the category of mineral salts. Ascorbic acid is the purest form of vitamin C, and this form is the sodium salt of ascorbic acid. But it doesn't fall short on its wealth of skin benefits, from scavenging free radicals to lightening skin discoloration.
Sodium ascorbate converts to ascorbic acid when applied to skin. This suggests its efficacy may be less potent than that of ascorbic acid, making it less irritating for your skin and more stable when exposed to light and air.
PRO-TIP: Piggyback your vitamin C serum over (or under) another antioxidant-rich serum for maximum vitamin C benefits. Studies show that the effectiveness of vitamin C is increased when paired with other antioxidants, like vitamin E. You'll get more UV defense, free radical protection, and overall nourishment from this super duo!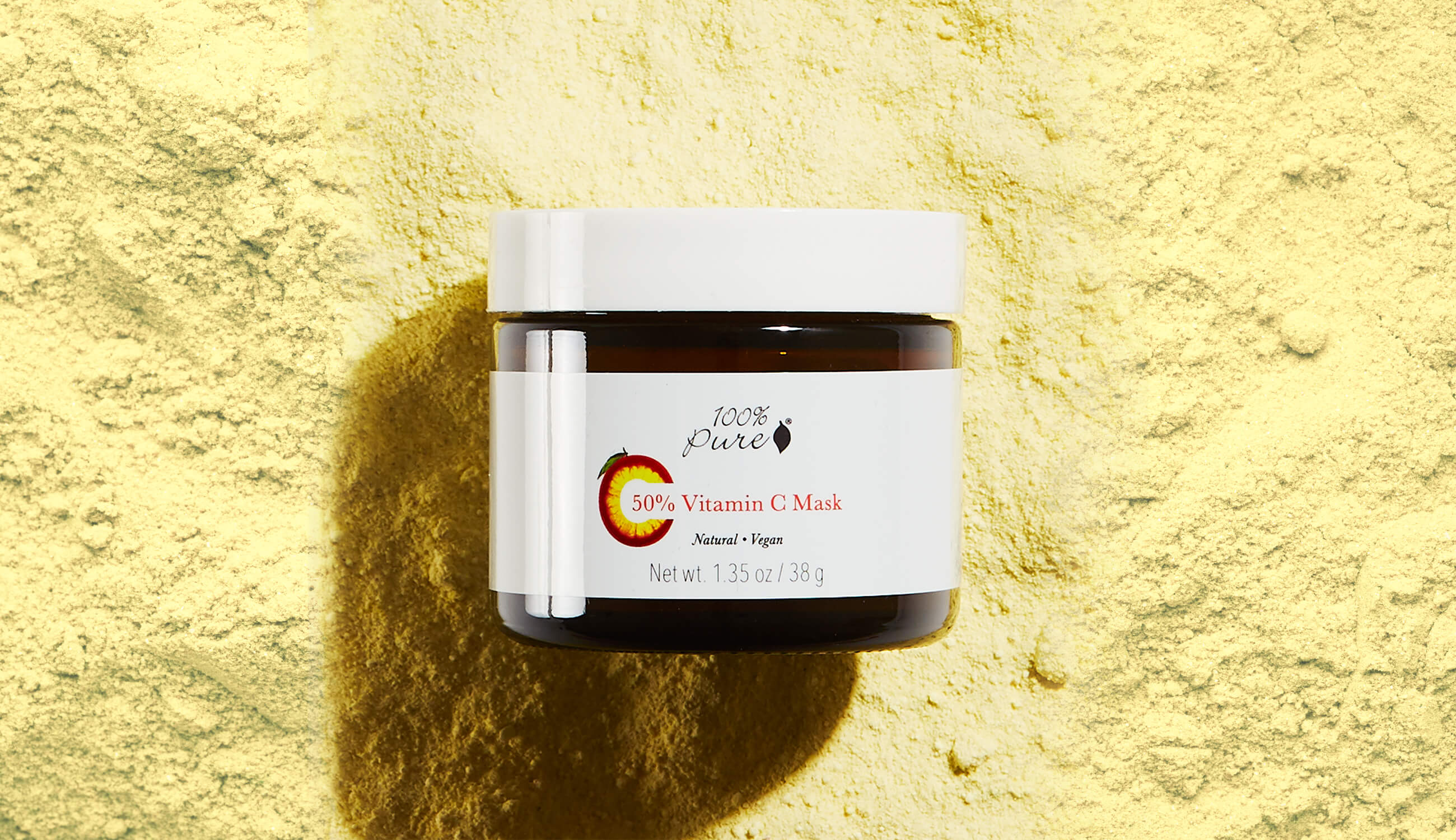 #5: Calcium Ascorbate
As another mineral salt of ascorbic acid, calcium ascorbate – often referred to as Ester C – plays a pivotal role in collagen synthesis, tissue and wound repair, and antioxidant defense. It also defends the skin against free-radicals, promotes collagen production, reduces the appearance of fine lines, and eliminates dark spots.
Calcium ascorbate also has great skin-hydrating effects, while the calcium end of the ingredient has illustrious benefits for bones, cartilage, and tissue. This form of vitamin C is effective at a neutral pH, which means that it's non-irritating to skin.
#6: Ascorbyl Palmitate
This vitamin C derivative is an all-in-one boosting and brightening superstar! As a fat-soluble derivative of vitamin C, ascorbyl palmitate will be non-irritating for sensitive skin types, but more stable when exposed to air and light than ascorbic acid.
Ascorbyl palmitate has milder effects on the skin than ascorbic acid. However, it is still beneficial for aiding in collagen production, mitigating hyperpigmentation, and improving skin texture.
Forms of Vitamin C Found in Skin Care Products
If there's one thing vitamin C can pretty much guarantee in any form, it's those powerful antioxidant properties for countering oxidative skin damage. As a result, this reduces rapid collagen degradation – that means tighter, firmer, more elastic skin.
We've developed some targeted vitamin C products with these powerful benefits in mind. Without further ado, let's dive into our favorite formulas with complexion-boosting C!
There's a reason why vitamin C serums have become so popular, and why it's a beauty must-have in pretty much every household. Knowing what type of vitamin C to use for your skin is the best way to boost your anti-aging and brightening benefits – after all, knowledge is what takes your skin care to the next level!
We carefully hand-select products based on strict purity standards, and only recommend products we feel meet this criteria. 100% PURE™ may earn a small commission for products purchased through affiliate links.
The information in this article is for educational use, and not intended to substitute professional medical advice, diagnosis, or treatment and should not be used as such.